Melatonin Levels in Parkinson's Patients May Be Linked to Non-motor Symptoms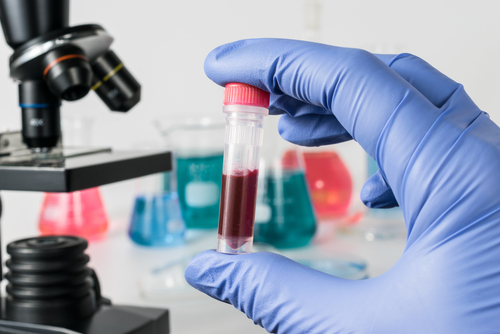 Alterations in the levels of melatonin — the hormone that controls sleep-wake cycles — circulating in the blood are associated with certain non-motor symptoms of Parkinson's disease, namely sleep disturbances, gastrointestinal issues, and heart problems.
The study with that finding, "Elevated Plasma Melatonin Levels Are Correlated With the Non-motor Symptoms in Parkinson's Disease: A Cross-Sectional Study," was published in the journal Frontiers in Neuroscience.
Melatonin is a hormone produced by the pineal gland, a small pea-shaped gland in the brain that regulates sleep. Higher levels of this hormone are usually present at night.
In addition to its main role in regulating the body's internal clock (circadian rhythm), melatonin also controls the production of other hormones, helps regulate the body's internal temperature, and influences cognitive performance and mood.
Although some studies have reported that patients with Parkinson's have altered levels of melatonin that possibly are associated with their motor symptoms and other disease features, the findings have been inconclusive.
To explore the possible relationship between melatonin levels and non-motor symptoms of Parkinson's, researchers now measured the levels of melatonin circulating in the blood of 61 patients with Parkinson's (average age 62.4 years) and 58 age and sex-matched healthy individuals (controls).
Within the Parkinson's group, 14 patients had cardiovascular symptoms (23%), 42 had gastrointestinal dysfunction (68.9%), and 51 had sleep disorders (83.6%).
Blood samples were collected in the dark, or under a dim light, following a 12-hour overnight fasting period in all study participants. Melatonin levels were determined by enzyme-linked immunosorbent assay (ELISA), a commonly used test that allows researchers to measure the levels of specific molecules using an enzymatic reaction.
Non-motor symptoms of Parkinson's were assessed in all patients using the Hamilton Anxiety Rating Scale, the Hamilton Depression Rating Scale, the Parkinson Disease Sleep Scale, the Epworth Sleepiness Scale, and the Non-Motor Symptoms Scale for PD.
Disease severity also was evaluated in all patients using the Unified Parkinson's Disease Rating Scale and the Hoehn and Yahr Staging scale.
Statistical analyses were used to identify possible relationships between melatonin levels and Parkinson's non-motor symptoms and disease severity.
Researchers found that, compared to healthy individuals, patients with Parkinson's had higher levels of melatonin circulating in their blood (19.40 versus 12.82 picograms per milliliter (pg/mL)).
Within the overall Parkinson's population, there was a significant negative correlation with melatonin levels and levodopa equivalent doses, meaning lower levels of melatonin were associated with higher levodopa dosages.
This suggested that "the increased plasma melatonin level in PD patients may be related to the degeneration of dopaminergic neurons and the use of dopaminergic drugs," the researchers wrote.
Likewise, among Parkinson's patients, lower melatonin levels were associated with heart problems, sleep disturbances, and gastrointestinal issues.
"This finding suggests a potential underlying link between plasma melatonin levels and the non-motor symptoms in PD [Parkinson's disease] patients," the researchers wrote.
No relationships between hormone levels and other non-motor symptoms of the disease, including sexual and urinary dysfunction, memory impairments, hallucinations, and mood changes, were found.
Also, no link was found between melatonin levels and disease severity.
"Current research indicates that circadian rhythm dysfunction is associated with the clinical manifestations of PD, and changes in melatonin levels are associated with the non-motor symptoms in patients with PD," they wrote.
"The relationship between melatonin and PD still needs further research, which is also valuable for exploring biomarkers for early diagnosis of PD," they added.