Financing Supports Planned US Trial of Lecigon for Advanced Parkinson's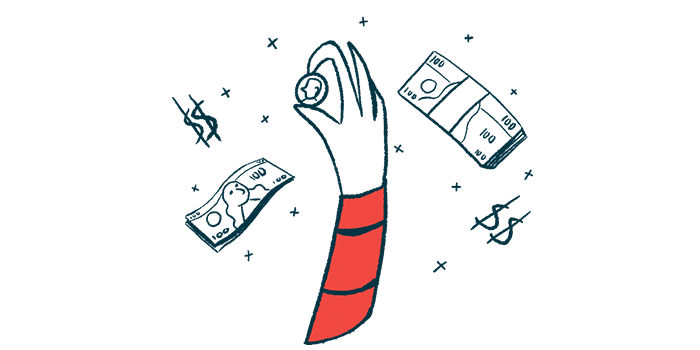 Intrance Medical Systems has raised $8 million to support a planned U.S. clinical trial of its fixed-dose combination of levodopa, carbidopa, and entacapone in advanced Parkinson's disease patients.
The combo therapy, originally developed by Lobsor Pharmaceuticals and sold under the name Lecigon in Nordic countries —  Denmark, Finland, Iceland, Norway and Sweden, and their associated territories — and in certain other European countries.
The company, a subsidiary of Sweden-based Intrance Holdings, is planning to open a pivotal U.S. study next year, it stated in a press release.
"The timing for this investment is perfect as we continue dialogue with the FDA [U.S. Food and Drug Administration] regarding our IND [investigational new drug application] filing and subsequent pivotal study planned for early 2022," said Ulf Rosén, chairman of the board and co-founder of Intrance Medical Systems.
Lecigon is reported to combine the benefits of the dopamine replacement compound levopoda with two modulators of dopamine metabolism. The combo therapy — administered as a continuous intestinal infusion via an easy-to-use pump — is expected to enhance and prolong brain exposure to levodopa, while reducing the risks of dopamine-related adverse reactions elsewhere in the body.
Administration of Lecigon into the small intestine makes it possible to overcome some limitations of levodopa treatment, such as reduced stability in the blood.
Intestinal infusion with a wearable pump also circumvents the difficulties that patients at advanced disease stages can have with swallowing oral medications.
Lecigon is approved in Sweden for people with advanced Parkinson's and severe motor fluctuations and hyperkinesia or dyskinesia (uncontrolled, involuntary movements) that cannot be satisfactorily controlled with combinations of oral medications.
The United States Patent and Trademark Office (USPTO) approved a patent covering the composition and method of administration of Lecigon to Intrance Medical Systems in 2019. The patent expires in September 2035; a corresponding patent is also active in Sweden.
The $8 million in funding came from Erik Selin Fastigheter, the private company of the Swedish real estate investor Erik Selin, and establishes Fastigheter as the largest shareholder next to the company's founders.
It is part of a $15 million Series A financing round launched by Intrance Medical Systems, the release reported, and Selin has agreed to become the round's anchor investor. 
"Mr. Selin's investment provides the opportunity to accelerate the clinical development program for our drug-device combination," Rosén said.
Intrance Medical Systems was an independent spinoff of Lobsor Pharmaceuticals, acquired by the UK-based STADA/Britannia in 2020. STADA/Britannia has commercial rights to Lecigon outside of North and South America, Taiwan and Japan.
A long-term observational study into the effectiveness and safety of Lecigon's use in advanced Parkinson's patients, called ELEGANCE (NCT05043103), is underway and currently enrolling up to 300 adults at sites in Austria and Germany; site and contact information is available here.
Its main efficacy goals include changes from the study's start (baseline measures) through 24 months (about two years) of Lecigon's use in "off" time — when motor and other symptoms return medications wear off — in daily life activities, and in required levodopa dosing. Patient satisfaction will also be recorded.