Innervace Raises $40M in Funding for Novel Parkinson's Cell Therapy
New treatment platform aims to create implantable live nerve cells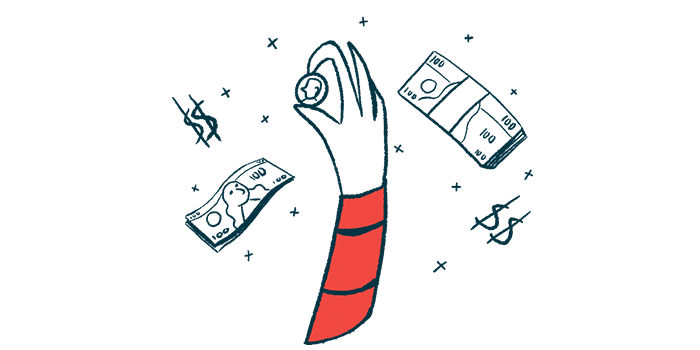 Biotech company Innervace — a spinoff from the University of Pennsylvania — has raised up to $40 million to support the development of its novel regenerative cell therapy platform for Parkinson's disease.
Innervace's cell therapy platform specifically aims to create implantable tissue to replace the lost neuronal circuits in people with Parkinson's, and not just the lost dopamine-producing, or dopaminergic, neurons like conventional cell therapy approaches.
Dopamine is a major brain chemical messenger that allows nerve cells to communicate and, among other functions, helps regulate movement. Its loss is a hallmark of Parkinson's.
"Traditional cell therapy approaches to Parkinson's disease focus on implanting [dopaminergic] neurons into the striatum [brain region] to increase dopamine levels, effectively short-circuiting the original pathway," Nader Halim, PhD, CEO of Innervace, said in a company  press release.
The striatum is a brain region involved in voluntary movement control.
Originally developed by D. Kacy Cullen, PhD, and Douglas Smith, MD, both at the University of Pennsylvania's Perelman School of Medicine, the new platform encases live nerve cells in a biodegradable scaffold that is implanted into small target brain areas using MRI-guided minimally invasive surgery.
The implant aims to directly replace the lost dopamine signaling in the striatum and substantia nigra, another brain region involved in the control of voluntary movement and that is affected by Parkinson's-associated dopaminergic neuron loss.
"Innervace is taking a radically different approach by attempting to replace the primary pathway lost in patients with Parkinson's, thus reinnervating the dopamine circuit lost in this devastating disease," Halim said.
The funding was the result of a series A financing round led by Deerfield Management and featuring IP Group, a founding investor, together with Penn Medicine, WARF Ventures, and BioAdvance.
"This financing enables Innervace to advance our platform and lead asset in Parkinson's disease. We are extremely thankful for their support and belief in our vision," Halim said.
The biotech also will use the funding to license a subtype of dopaminergic neurons, called A9, from a research collaboration between the University of California San Diego and Deerfield Management. The A9 dopaminergic neurons are present in the substantia nigra and are the most affected in Parkinson's.
"Deerfield is pleased to lead this round of financing, integrating the bioengineered pathway platform from UPenn and specific A9 dopaminergic [neurons] from Deerfield's collaboration with UC San Diego to advance this regenerative medicine approach for Parkinson's disease," said Dave Greenwald, PhD, who will serve as a Deerfield representative on Innervace's board.
"Innervace's platform technology has the potential to provide a differentiated therapeutic approach to patients with enhanced efficacy," Greenwald added.
Besides financial support, the ongoing partnership with Deerfield's external operations, and its therapy discovery and development teams, are expected to "significantly accelerate Innervace's development timeline to impact patients," Greenwald said.
Althea Stillman, an investment partner at IP Group, said the company "believes that these technologies represent the future of cell therapy for serious neurological disorders."