Gain Therapeutics cleared to start GT-02287 Phase 1 trial in Australia
GBA1-related Parkinson's therapy to be tested in healthy volunteers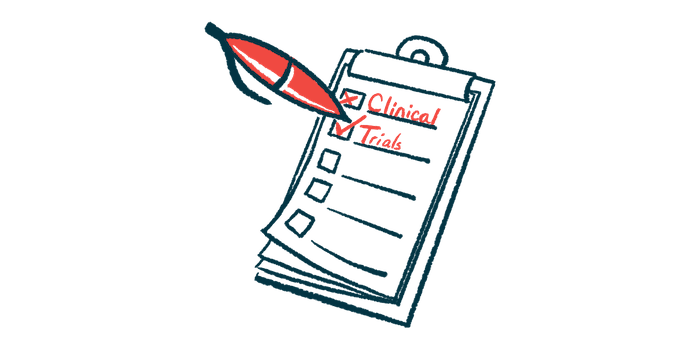 An ethics committee in Australia has cleared Gain Therapeutics to start a Phase 1 clinical trial testing GT-02287, the company's experimental oral therapy for Parkinson's disease associated with mutations in the GBA1 gene.
GT-02287 now will become the first treatment candidate discovered with Gain's proprietary platform, SEE-Tx, to be tested in clinical trials.
"We are pleased to receive [Bellberry Human Research Ethics Committee's] approval to enable the advancement of GT-02287 into the clinic," Matthias Alder, Gain's CEO, said in a company press release.
"This approval is a key step for Gain and further validates our differentiated allosteric approach and our computational drug discovery platform as we endeavor to bring a novel, potentially disease-modifying therapeutic to patients with GBA1-Parkinson's disease," Alder said.
The study will test the safety and pharmacological properties of GT-02287, Gain's lead therapy candidate, in healthy volunteers. The company did not provide further details on the trial, but is planning to start dosing participants "in the near term," according to the release.
Phase 1 trial will test therapy's safety, pharmacological properties
The GBA1 gene provides instructions for making beta-glucocerebrosidase (GCase), an enzyme that's a critical component of lysosomes — a type of cellular garbage disposal that breaks down complex molecules into simple components that can be repurposed by the cell.
While most Parkinson's cases aren't associated with any known mutation, some genetic alterations can cause the neurodegenerative disorder. Mutations in GBA1 are one of the most common genetic causes of Parkinson's. According to Gain, these mutations are found in up to 15% of patients.
GBA1 mutations lead to dysfunction of the GCase enzyme, resulting in lysosomes that cannot function properly. That, in turn, allows molecular waste products to build up to toxic levels inside cells.
Lysosome dysfunction also is thought to play a role in Parkinson's in the absence of GBA1 mutations, as most cases of the disease are marked by the toxic buildup of proteins, particularly alpha-synuclein, in cells.
GT-02287 is an oral, brain-penetrant small molecule designed to bind to the faulty GCase enzyme and increase its activity. As such, the therapy is expected to help restore lysosome function in people with GBA1-associated Parkinson's.
The experimental treatment has shown promising effects in cellular and animal models of Parkinson's, reducing disease-associated molecular and clinical features.
In a more recent study, GT-02287 treatment significantly reduced the levels of alpha-synuclein clumps and neurofilament light chain (NfL), a marker of nerve damage, in a mouse model of GBA1-related Parkinson's.
These positive effects were associated with less neuroinflammation and neuronal death, and improved motor strength and coordination.
The latest data show "the robust effect of GT-02287 against [Parkinson's-associated mechanisms] and its ability to significantly decrease [blood] NfL levels, an emerging biomarker for neurodegeneration," Alder said.
Gain's GT-02287 program has received funding from the Michael J. Fox Foundation for Parkinson's Research and the Silverstein Foundation for Parkinson's with GBA.