Focused Ultrasound May Help Treat Motor Symptoms, Trial Finds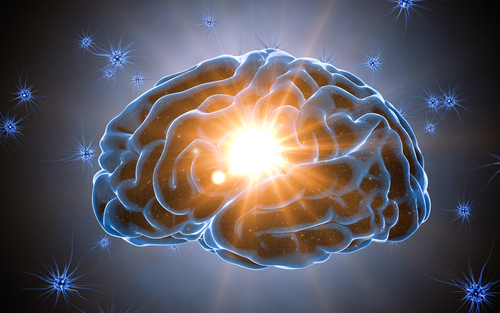 People with Parkinson's disease with symptoms affecting one side of the body, who were treated with focused ultrasound targeting the affected brain region, showed an improvement in motor features after four months, a small study reported. 
Side effects included involuntary movements, muscle weakness, speech problems, and difficulty walking. While most were temporary, in a few patients some persisted a year later.
More extensive and long-term studies are needed to determine if focused ultrasound, a non-surgical procedure, can be used to manage Parkinson's compared with other available treatments, the scientists said. 
The study, "Randomized Trial of Focused Ultrasound Subthalamotomy for Parkinson's Disease," was published in the New England Journal of Medicine. 
Several treatments for people with Parkinson's, but some fail to respond to these medicines, leading to ongoing tremors and other motor complications. 
Focused ultrasound guided by MRI is an alternative treatment, currently approved to treat tremors by specifically targeting and destroying damaged tissue in the disease-affected brain region, called the subthalamic nucleus. The procedure is formally known as focused ultrasound subthalamotomy.
Candidates for focused ultrasound are those who have parkinsonism symptoms on one side of the body (asymmetric), and are not suitable for surgery or reluctant to undergo brain surgery or have a device implanted. So far, studies supporting this technique have been uncontrolled, meaning they lacked a sham procedure control group for comparison. 
To clarify its effectiveness and safety, researchers at the University of Virginia (UVA), in collaboration with Spain's Centro Intregral de Neurociencias, conducted a randomized, sham-controlled trial (NCT03454425) of focused ultrasound in a group of patients with highly asymmetric motor signs not fully controlled by medication. The trial took place in Madrid and was sponsored by InSightec, which specializes in this ultrasound technology.
"This small brain region, the subthalamic nucleus, had a very strong and potent effect on Parkinsonian symptoms when we targeted it with precise, focused ultrasound energy," Jeff Elias, MD, a neurosurgeon at UVA Health and the study's senior author, said in a press release.
"The key for the ultimate adoption of this new procedure will be further refinements of the technology to ensure reliability and safety," Elias added.
The trial enrolled 40 people with Parkinson's with a mean age of 57.1 (range, 35 to 74) and a mean disease duration of 6.2 years. Of these, 27 patients underwent focused ultrasound, while the remaining 13 were treated with a sham procedure. All patients were treated while off medication (12-hour overnight withdrawal). 
Its primary outcome was a change after four months in the Movement Disorder Society Unified Parkinson's Disease Rating Scale (MDS-UPDRS) motor score (part III) for the more affected body side, whose score range from 0 to 44 (higher scores reflected worse motor symptoms). The team also assessed safety at four months. 
Results showed benefit among the focused ultrasound patient group: a mean decrease in MDS-UPDRS III scores for the more affected side, from 19.9 points to 9.9 at four months, representing a 9.8 point difference. 
In contrast, patients given the sham procedure showed a mean score decrease from 18.7 to 17.1 at four months, with a difference of 1.7 points. The mean difference between the two groups was 8.1 points. 
An additional secondary outcome was assessed 30 to 60 minutes after the usual morning oral medication (on-medication). Here, the MDS-UPDRS III score for the more affected side at four months decreased by 6.4 points in the active-treatment group, and 0.5 points in the control group. 
Patients given the active treatment also underwent an unblinded evaluation at 12 months, which showed a decrease of 11.6 MDS-UPDRS III points. 
Twelve of the 13 participants who received the sham procedure underwent focused ultrasound after the four-month trial period ended. Among those with available data, the mean MDS-UPDRS III score for the more affected side dropped from 19.5 to 8.1 at four months after treatment, and to 9.7 at 12 months. 
As the statistical analyses for secondary outcomes were not adjusted for multiple comparisons, "no definite conclusions can be drawn from these data," the researchers wrote. 
Most of the patients in the initial treatment group, 23 of the 27, reported an easing of motor symptoms at four months under the Patients' Global Impression of Change, a seven-point rating scale. A similar benefit was reported by two of the 13 sham procedure patients.
Adverse events included involuntary movements (dyskinesia) in six patients, which persisted up to four months in three, and weakness on the treated side in five patients, ongoing for two to four months. 
Speech disturbance was reported in 15 participants, which continued in three patients for four months; facial weakness in three patients, which lasted in one at four months; and walking disturbance was experienced by 13 patients, and persisted in two at four months. 
In six of the patients given focused ultrasound, some of these side effects were present at 12 months.
"In this trial involving a selected group of patients with markedly asymmetric Parkinson's disease, we found that focused ultrasound subthalamotomy performed in one hemisphere resulted in improved motor scores at [four] months but was associated with adverse events, including dyskinesias and other neurologic complications," the researchers concluded. 
"Longer-term and larger trials are needed to determine the role of focused ultrasound subthalamotomy in the management of Parkinson's disease and its effect as compared with other available treatments," they added. 
"Parkinson's disease affects patients in more ways than just tremor," said Binit Shah, MD, a neurologist at UVA and study author. "The current FDA [Food and Drug Administration] approval for focused ultrasound in Parkinson's disease treats only tremor.
"Targeting this new area allows us to improve tremor but also get more overall benefit for our patients than we previously were able to achieve," Shah added.