First Patient Recruited for UK Study of Cholinesterase Inhibitors in Parkinson's Disease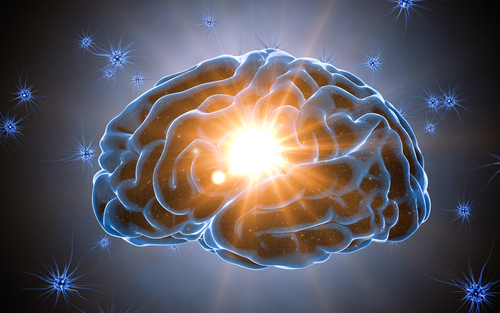 The first participant has been recruited for a clinical trial in the United Kingdom that will test whether a class of medicines used mainly for dementia can help prevent falls in Parkinson's disease patients.
Led by the University of Bristol and the Royal United Hospitals (RUH) Bath NHS Foundation Trust, the three-year medical research Phase 3 Cholinesterase Inhibitors to Prevent Falls in Parkinson's Disease Trial (CHIEF-PD, 2018-003219-23) ultimately will recruit 600 patients across 26 UK hospitals to determine the effectiveness of cholinesterase inhibitors (ChEi) for one of the most disabling complications of Parkinson's.
Several studies have shown that, mostly due to balance problems caused by the loss of dopamine in the brain, individuals with Parkinson's are at greater risk of falls, which can be debilitating. In the UK, falls affect roughly 60% of the 127,000 people living with the disease.
"To recruit our first patient is hugely significant and marks the official start of what is a really important study," Ruth Hamlin, RUH research lead nurse, said in a press release. "While there is no cure for Parkinson's, our hope is that this research and its eventual findings will help to improve patients' quality of life."
Trial participant and UK resident Gitte Dawson was diagnosed with Parkinson's seven years ago and has experienced multiple falls since then.
"I'm very interested in this research and learning about its findings," she said. "It's very practical and doable for a patient like me on a daily basis, which is important because we'll be taking part for a year."
Dawson and other trial participants, who must have experienced a fall in the year before joining the trial, will be assigned randomly to take a placebo or a year-long course of a ChEi, both via a patch. Neither researchers nor participants will know which group they're in. Patients will maintain records of falls.
Funded by a £2.1 million ($2.7 million) National Institute for Health Research grant, the trial is led by Emily Henderson, an RUH consultant geriatrician.
"This research will provide definitive evidence as to the role of these drugs for falls," Henderson said. "We are working hard to tackle one of the most disabling complications of Parkinson's and, if successful, this treatment will improve the lives of people living with Parkinson's now, and has the potential to be tested in other groups of patients who are at high risk of falling."
Three smaller investigations showed that the inhibitors have the potential to nearly halve the number of falls. Cholinesterase inhibitors block the normal breakdown of acetylcholine (an important brain neurotransmitter), which  restores imbalances in different neurotransmitters in the brain. (A neurotransmitter is a brain chemical that allows nerve cells to communicate.)
"I'm delighted that this trial has now begun, and proud that the RUH is leading with the University of Bristol in such important research that has the potential to benefit people worldwide," said Tim Craft, the Trust's director of research and innovation.
Trial results will be published in a research journal. Use this email to obtain more information about the trial.