Study: Clinicians must act to ease stigma of Parkinson's disease
'Hidden burden' of stigma found to affect quality of life of patients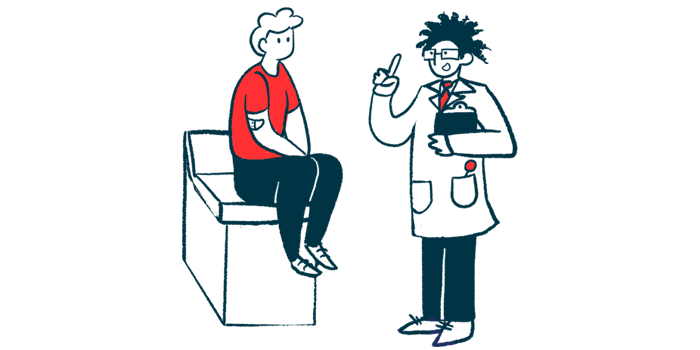 People with Parkinson's disease commonly experience stigma associated with the disorder, and if clinicians are to provide proper care for patients, it's crucial for them to be proactive about addressing such stigma.
That's the argument made by a team of scientists from the U.S. and Canada in a new study, "Staying hidden: The burden of stigma in PD," published in Parkinsonism and Related Disorders.
In their study, the researchers found that the "hidden burden of stigma" in Parkinson's can lead to stress, social isolation, and shame among people of all ages with the neurodegenerative disease.
"Stigma is not merely a minor inconvenience associated with this disease. It significantly contributes to quality of life," Indu Subramanian, MD, the study's senior author, from the University of California, Los Angeles, said in a press release.
"Although the motor symptoms and limitations of Parkinson's disease must be a major focus of diagnosis and treatment, if we target only neurological dysfunction without also pursuing causes and effects of mood disturbance, we will be doing a major disservice to our patients," Subramanian said.
Stigma may lead to patients hiding a Parkinson's diagnosis
Stigma broadly refers to societal forces that label certain people as lesser based on some trait, such as race, ethnicity, gender, sexuality, age, physical or mental abilities, or health status.
Experiencing stigma "is associated with poorer mental and physical health, poorer quality of life, decreased levels of hope, self-esteem and self-efficacy," the researchers wrote.
While living with Parkinson's can carry its own stigmas, there is limited research specifically looking at potential stigma in this disease — or on the effects it may have on patients.
To learn more, Subramanian and her colleagues reviewed published studies on these subjects to determine what is currently known. They then used the data to provide practical suggestions on how healthcare professionals, patients, and supporters can work together to manage its damaging effects.
"In the media and popular opinion today, PD [Parkinson's disease] continues to be represented as a disease of white, old, men who are hunched over, drooling and shaking," the researchers wrote.
"This image has done a disservice to many patients who are living with PD worldwide who do not fit this stereotype," the team wrote, noting that many people with Parkinson's are from other races or ethnicities, younger, and women.
In the media and popular opinion today, PD [Parkinson's disease] continues to be represented as a disease of white, old, men who are hunched over, drooling and shaking. … This image has done a disservice to many patients who are living with PD worldwide who do not fit this stereotype.
The scientists noted that, due to stigma and shame, many people with Parkinson's are not very public about disclosing their diagnosis. As a famous example, the actor Michael J. Fox didn't publicly disclose that he had Parkinson's until years after he was diagnosed at age 29.
In addition to stigma associated with the disease broadly, there are a lot of specific Parkinson's symptoms that can lead to stigmatization, the researchers noted. These include reduced facial expression, or facial masking, which can be misinterpreted as a lack of caring, and other motor symptoms that make a person seem "visibly disabled" and can draw negative attention.
Feeling stigmatized can be immensely stressful, according to the scientists, and there are a lot of data showing that people who feel such stigma are more likely to experience depression and social isolation. And stigma doesn't just affect how people interact with the outside world — it also impacts how they see themselves, the team noted.
"Any chronic illness can result in changes in physical appearance and bodily function, distorting not only a person's self-concept, but also how the person is perceived by others," Subramanian said.
"People often make judgments about those with Parkinson's disease, particularly if they have visible symptoms like stooped posture, [walking] abnormalities, facial masking and tremor. These perceptions of 'disability' perpetuate negative stereotypes and subsequent social devaluation," Subramanian added.
Patient empowerment 'key' in addressing stigma in Parkinson's
Given the immense impact that stigma can have on people with Parkinson's disease, it is vitally important for healthcare providers to be aware of this burden and be proactive about addressing it, the team noted.
"And if not physician-initiated, patients must feel empowered enough to bring these issues to the attention of their medical team," the researchers wrote, adding that "patient empowerment is key."
Empowerment for patients can include education about disease biology and treatments, developing coping skills and stress management strategies, and even just having open, honest conversations with clinicians about what they are experiencing.
Talk therapy can be helpful — particularly acceptance and commitment therapy, known as ACT, which focuses on helping the person to experience the present moment without judgment. According to the team, it may aid in reducing a patient's feelings of stigma or shame.
Connecting to other people living with Parkinson's through support groups also can be a vital part of addressing stigma, improving self-esteem and reducing isolation. Healthcare providers can help to point patients toward these resources.
"Underlying all these potential interventions to counter the effects of stigma is education," including of the general public, the team wrote.
This involves "providing the general public with accurate information about the illness, the lived experience and countering false assumptions upon which stigma is based," they added.
Overall, the stigma associated with the "visible and invisible symptoms" of Parkinson's "can lead to social anxiety and isolation, reluctance to seek medical care, loneliness, depression and anxiety," the researchers wrote.
"Considering the prevalence of stigma in [people with Parkinson's] and the negative manifestations, increased attention is clearly warranted," the scientists concluded, noting that "having a better understanding of the role of stigma and its impact may allow clinicians to provide proactive care and greater empathy for those living with the challenges of this disease."