Clinical trial in India testing if yoga can slow Parkinson's progression
Trial still enrolling patients to uncover potential benefits of yoga for Parkinson's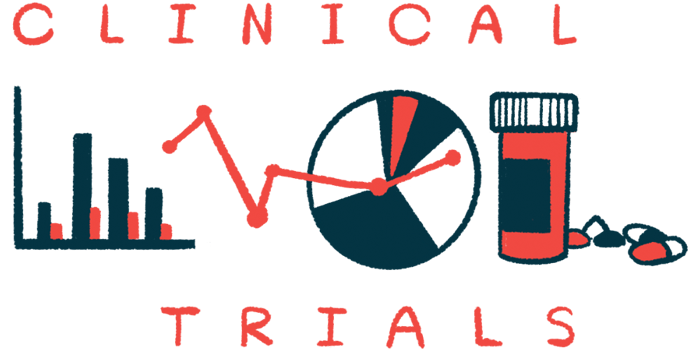 Scientists in India are conducting a clinical trial to test whether regularly participating in yoga can slow the progression of Parkinson's disease.
The study, which has been running since early 2022, is ongoing with researchers expecting to continue enrolling new patients into the first few months of 2024.
The team outlined the rationale and design of the study in a paper, "A Longitudinal Two-Armed Randomized Controlled Trial Protocol to Evaluate the Efficacy of Yoga on Progression of Disease in Early Parkinson's Disease," which was published recently in the Annals of Neurosciences. 
"This would be the first long-term trial to assess the potential of adjunct yoga intervention to modulate the disease progression in early Parkinson's patients," the scientists wrote.
Past research indicates yoga can have benefits for people with Parkinson's
Yoga is a practice that originated in ancient India. In its modern form, yoga includes stretching and strengthening exercises as well as breathing techniques and meditation. Various studies have suggested that yoga can have benefits for people with Parkinson's, from easing depression and anxiety to improving mobility and balance.
To date, however, studies of yoga for Parkinson's have all been fairly short term. Parkinson's is a progressive disorder, meaning symptoms tend to worsen over time, and although treatments are available to help manage symptoms, no intervention has been proven to slow disease progression.
In this clinical trial, which will be conducted at a center in Bangalore, scientists are testing whether regularly practicing yoga can alter the long-term course of Parkinson's disease.
The study plans to enroll 160 adults with Parkinson's who are less than three years out from their diagnosis. The study is open to patients who are on a stable regimen of treatments and who do not regularly practice yoga and don't participate in other supervised exercise programs more than two days per week.
Half of the patients, serving as the control group, will not participate in any intervention. The other half will do 45-minute yoga sessions three to five days per week. Each session will include a few minutes of relaxing and loosening up, followed by 30 minutes of stretching and exercise poses, then two minutes of relaxation and 12 minutes of breathing exercises, and finally a five-minute guided meditation.
The first 21 yoga sessions will be done in person, and the next 40 will be done at home with a supervisor on video call. Patients will be asked to do the remaining sessions on their own.
All participants in the study will be assessed at months three, six, nine, 12, and 18. The study's main goal is to track the change in motor symptom severity, as measured by part three of the Unified Parkinson's Disease Rating Scale.
The participants will also undergo assessments of depression and anxiety, quality of life, stress, and sleep health. In addition to these measures, researchers will be looking at adherence, or how well participants stuck with the yoga program.