Cerevance gains $51M in new funding, will launch trial of CVN424
Phase 2 trial to enroll newly diagnosed Parkinson's disease patients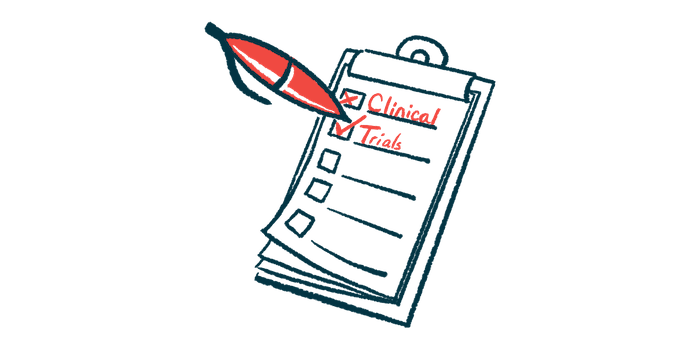 Cerevance is planning to launch a Phase 2 clinical trial in the second quarter of this year to test its experimental oral medication CVN424 in people newly diagnosed with Parkinson's disease.
The company announced $51 million in new funding, from an expanded round of Series B Financing, for a total of $116 million. This funding will be used to conduct the CVN424 trial, which is expected to begin between April and June.
The monies also will support clinical development of Cerevance's therapeutic candidates for other neurological conditions. All were developed using the company's proprietary Nuclear Enriched Transcript Sort sequencing (NETSseq) platform, aimed at identifying new target proteins that are specifically involved in the biological pathways or tissues affected by a disease.
"We are thrilled to secure additional funding from world-class investors who strongly support the need for novel therapies to treat neurological diseases," Craig Thompson, CEO of Cerevance, said in a company press release.
"We are well positioned to continue to advance our clinical and pre-clinical programs and proprietary NETSseq platform. With this financing, we expect to reach several key clinical milestones across multiple disease areas with unmet needs," Thompson added.
Trial to focus on newly diagnosed Parkinson's disease
Parkinson's is caused by the death and dysfunction of dopamine-producing neurons in the brain, particularly in a brain region called the striatum. Dopamine is a major brain chemical messenger.
Standard treatments for Parkinson's, such as levodopa and its derivatives, work by increasing dopamine signaling in the brain.
The orally available CVN424 does not act on dopamine signaling. Instead, the brain-penetrating small molecule blocks GPR6, a protein receptor produced by a type of nerve cell in the striatum called D2 medium spiny neurons. These nerve cells are overactivated with impaired dopamine striatum signaling in Parkinson's.
By suppressing GPR6, CVN424 is expected to normalize the activity of these neurons, which are involved in motor control. Also, because its potential benefits are independent of dopamine signaling, the therapy avoids the adverse events associated with dopamine-based therapies, according to its developer.
Cerevance launched a Phase 2 clinical trial (NCT04191577) in 2019 that tested CVN424 against a placebo in 141 adults with Parkinson's who were on levodopa treatment.
The results, announced last year, showed that CVN424 significantly reduced off time — the time between levodopa doses when symptoms are not adequately controlled — by more than one hour per day compared with a placebo.
The new Phase 2 trial will test CVN424 as a single therapy, without other medications. The study plans to enroll newly diagnosed Parkinson's patients who have not yet started on levodopa.
Cerevance's advanced pipeline assets include also CVN766 to treat schizophrenia, and CVN293, a therapy meant to target neuroinflammation in amyotrophic lateral sclerosis and Alzheimer's disease. Both of these experimental treatments are expected to enter clinical trials later this year.