BioVie exploring potentially pivotal trial for NE3107
Phase 3 trial would explore the experimental therapy's 'unique mechanism of action'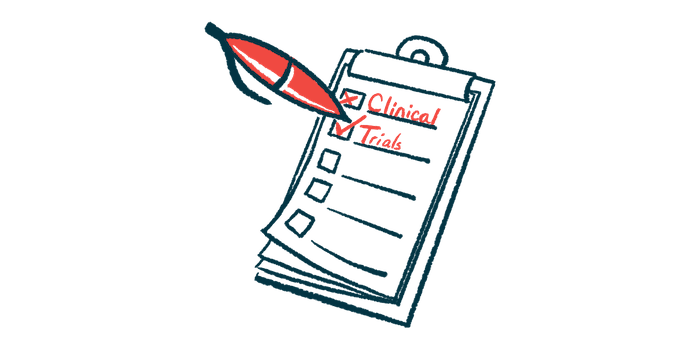 BioVie is exploring a potentially pivotal Phase 3 clinical trial to test its experimental oral therapy NE3107 in people with Parkinson's disease.
"Throughout the past several months, data reported or presented at major medical conferences have established a compelling rationale for further clinical evaluation of NE3107 in Parkinson's Disease," said Cuong Do, BioVie's president and CEO, said in a company press release.
At the the 2023 World Congress on Parkinson's Disease and Related Disorders (IAPRD), held earlier this month in Chicago, researchers presented a summary of data from Phase 2 studies of NE3107, outlining the rationale for further Phase 3 testing.
"We were pleased to present these summarized findings at the IAPRD, and look forward to advancing our program to explore the unique mechanism of action of NE3107 in a potentially pivotal Phase 3 study," Do said.
Parkinson's and many other neurological disorders are characterized by inflammation in the brain (called neuroinflammation), which likely plays a role in driving brain damage in these diseases. These neurological disorders also are commonly marked by insulin resistance, when the body's cells are less able to take up sugar to use for energy. This also may contribute to neurological problems, since nerve cells need to use a lot of energy for the intense work of sending electrical signals.
NE3107 is designed to get into the brain and promote anti-inflammatory and insulin-sensitizing effects in order to help mitigate neuroinflammation and energy issues. BioVie acquired rights to the therapy from prior developer NeurMedix in 2021.
The poster at IAPRD highlighted data from a Phase 2 clinical trial called NM201 (NCT05083260). The study enrolled 45 people with Parkinson's, who were given either NE3107 or a placebo alongside levodopa (a standard therapy used to help manage Parkinson's symptoms).
Results showed that, by the end of the month-long trial, patients given NE3107 experienced less-severe motor symptoms at two or three hours post-dosing, compared to those given a placebo. This difference was especially dramatic among patients younger than 70.
Also of note, at the start of the trial many patients experienced a morning "off" state, where symptoms were uncontrolled upon waking. Among 19 patients with this issue who were given NE3107, five woke up with well-controlled symptoms on the last day of the trial. By contrast, no patients given placebo had an easing in morning offtime.
Data from NE3107 Alzheimer's study included
The poster also included data from an open-label Phase 2 study Phase 2 study (NCT05227820) that tested NE3107 in people with Alzheimer's disease. Biomarker data suggested decreases in inflammatory markers for most patients, and several patients reported feeling the treatment helped with memory and mood problems.
Across both of these studies, there so far have not been any noteworthy safety issues with NE3107 reported, the researchers noted.
All in all, they said these data "demonstrate the potential intrinsic and levodopa enhancing, pro motoric activity of NE3107 that is consistent with data from animal models and support further clinical investigation of NE3107 in late phase trials."