Planned Phase 3 Trials of Oral Buntanetap to Span Disease Stages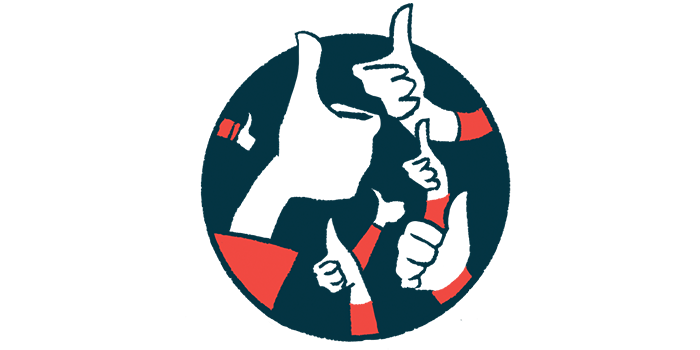 The U.S. Food and Drug Administration (FDA) has given positive feedback to Annovis Bio's plans to start two Phase 3 clinical trials of buntanetap (ANVS401) as an oral therapy for early- and late-stage Parkinson's disease.
The feedback followed a review of data from a Phase 2 clinical trial showing significant gains in motor skills among early Parkinson's patients treated once daily with buntanetap.
In response to the company's request for further directions, the FDA came up with detailed recommendations on clinical endpoints (goals), criteria for enrollment, and additional trial parameters that could support such studies.
"We appreciate the thoughtful and clear feedback from the FDA regarding our clinical program, and we are thrilled with the acceptance of our proposed development plan for buntanetap in Parkinson's disease," Maria L. Maccecchini, PhD, founder, president, and CEO of Annovis, said in a press release.
"Now we can continue with all necessary steps to begin the Phase 3 trials," Maccecchini added.
Buntanetap, formerly known as ANVS401 or posiphen, is a small molecule that works by turning down the levels of certain proteins that can aggregate into toxic clumps, such as those formed by alpha-synuclein in Parkinson's and beta-amyloid and tau in Alzheimer's. It does so by inhibiting translation, the process by which cells make proteins based on the genetic information stored in DNA.
The therapy was found to be safe and effective in a two-part Phase 2 clinical trial (NCT04524351) that included people with both Parkinson's and Alzheimer's.
In its first part, 14 early Parkinson's and 14 Alzheimer's patients were randomized to either 80 mg of buntanetap or a placebo once daily for 25 days.
Interim data from these 14 Parkinson's patients — nine of whom received buntanetap — showed that the therapy safely improved their speed and coordination.
In its second part, an additional 40 patients with early-stage Parkinson's were randomized to one of four different doses of buntanetap — 5, 10, 20, or 40 mg — or to a placebo, again taken once daily for 25 days.
Final data from all 54 Parkinson's patients showed that buntanetap at doses of 5, 20, or 80 mg was better than the placebo at improving cognitive skills over time, with significant gains seen in treated patients' scores on the Wechsler Adult Intelligence Scale (WAIS) coding test. These findings suggest the treatment may be working to lower alpha-synuclein levels, improving the health of nerve cells in the brain.
In addition, WAIS scores among patients treated at those three doses were significantly higher at the study's end (25 days) than they had been at its start.
Buntanetap at daily doses of 10 or 20 mg also led to significant gains in the MDS-Unified Parkinson's Disease Rating Scale (MDS-UPDRS) overall score, a measure of disease severity.
The proposed Phase 3 clinical trials will run in parallel with the company's clinical buntanetap program for Alzheimer's, the company stated in the release.
In reporting Phase 2 trial data on Alzheimer patients, Annovis noted that findings agreed with preclinical results from Alzheimer's mouse models. Here, buntanetap's use was seen to lessen the toxic accumulation of beta-amyloid by 5–20% in the mice's brains and lead to improvements in cognition and function.