Amneal's Extended-release Carbidopa/Levodopa to Get Review
Results showed IPX203 was associated with nearly an hour more 'Good On' time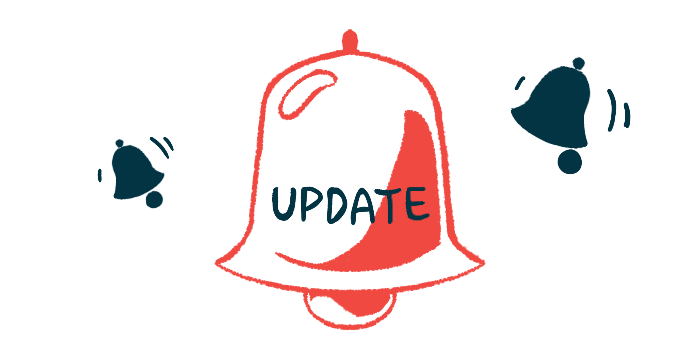 The U.S. Food and Drug Administration (FDA) will review Amneal Pharmaceuticals' application for IPX203, its extended-release carbidopa/levodopa (CD/LD) tablet for Parkinson's disease.
Results from the Phase 3 RISE-PD clinical trial (NCT03670953) showed IPX203 can control Parkinson's symptoms safely and effectively for longer periods with less frequent dosing, compared with immediate-release CD/LD tablets.
The announcement comes about two months after Amneal filed a regulatory application. A decision is expected no later than June 30, 2023.
"The FDA filing acceptance of IPX203 marks another important milestone for Amneal as we strive to improve the lives and care of people living with Parkinson's disease," Gustavo Pesquin, Amneal's chief commercial officer of specialty, said in a company press release. "We look forward to engaging in conversations with the FDA as we advance the application. We believe the data in our RISE-PD study supports the important benefit IPX203 can offer to this community by providing longer duration of symptom control with the benefit of fewer doses."
A mainstay Parkinson's treatment, oral levodopa increases the levels of dopamine, the brain chemical messenger progressively lost in the disease, by delivering its precursor to cells.
It can also be used together with carbidopa, a molecule that helps avoid the breakdown of levodopa outside the brain. This increases the amount of levodopa available to make dopamine, reducing the amount of medication needed and, consequently, side effects.
Over time, patients on levodopa-based medications can develop "off" periods, or times when symptoms reappear between doses, however.
IPX203 is a new formulation of extended-release CD/LD capsules, which allows a rapid increase in levodopa levels, via immediate-release granules, followed by constant levels that last longer, provided by extended-release beads. The formulation is different from Rytary, Amneal's other CD/LD extended-release capsules, approved in the U.S. in 2015.
The Phase 3 RISE-PD trial tested IPX203 against immediate-release CD/LD in 506 advanced Parkinson's patients, 40 and older, who were having motor fluctuations. The study was conducted in 105 sites in the U.S. and some European countries.
In the first three weeks, patients underwent dose adjustments with immediate-release CD/LD, followed by four weeks of IPX203.
Patients were then randomly assigned to receive either IPX203 (with matching immediate-release CD/LD placebo tablets) or immediate-release CD/LD tablets (with matching IPX-203 placebo capsules) for 13 weeks (about three months).
Top-line results showed IPX-203 was associated with significantly more "Good On" time (0.53 more hours per day, on average) and less "Off" time (0.48 hours per day, on average), compared with immediate-release CD/LD tablets.
"Good On" time was defined as the sum of time spent without uncontrollable involuntary movements (dyskinesia) and with non-troublesome dyskinesia.
IPX203's superiority was observed even when it was taken three times a day, on average, compared with immediate-release tablets taken five times per day.
According to patient self-evaluations, 29.7% of those treated with IPX203 reported their overall health was "much" or "very much" improved compared with 18.8% of those receiving immediate-release CD/LD tablets. These findings meant the trial met its main and secondary outcomes.
This will contribute to the company's goal "to provide people living with Parkinson's disease effective treatments that allow them to live their lives with less concern about their mobility and symptoms, and more freedom to choose how to spend their time," Pesquin said. "We are pleased that IPX203 has the potential to address this need by extending periods when symptoms are better controlled, with less frequent dosing."