Parkinson's Makes Us Role Models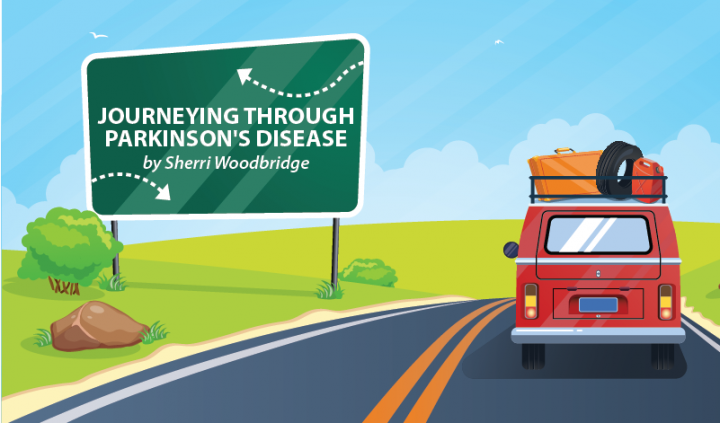 We didn't stand in a long line, waiting our turn to collect the perfect life. Nor did we have a choice as to what kind of life we would be handed. We were just given a box, wrapped in paper with "Surprise" written on it. When we opened our "gift" — some of us at birth, some as toddlers, some as teenagers, some as young adults, some old, and some older — we were definitely surprised. 
While in our mother's womb, we may have been making plans. Perhaps we planned to be the next Beethoven, Marie Curie, or Albert Einstein. Having our course set before us, we were ready to run as soon as we exited the birth canal. Then, eventually, we opened our gift. To say we were surprised by what was inside might be putting it lightly. For some, sideswiped might be a better word. Needless to say, when we saw Parkinson's disease sitting inside, we wanted no part of it. 
"What do I do with this?" we quietly asked ourselves. Maybe we even asked our doctors. We couldn't send it back. Once opened, it wouldn't fit back into the box in which it came.
So, what do I do with this?!
This time we were crying out loud.
Parkinson's wasn't what we thought about in the confines of our mother's belly. We thought about warm, fuzzy things like raising healthy families of our own. Maybe we would run marathons with a strong body. Maybe we would even do some medical research with a brilliant mind. We watched as some opened their gift at age 82, while others unwrapped it in our late 20s or 30s. We called it unfair.
After the initial shock wore off, we became more familiar with our "new" life. We began to see that we had a choice of how we would live with this gift. Returning it wasn't an option because we didn't know where it came from or how we got it. So, we had to find some way to live with it.
The rest of our lives could be spent commiserating our plight in life. We could exert precious energy complaining and expressing our discontent. Or, we could spend it being a role model for Parkinson's. We could advocate for a cure, encourage others on their journey with this disease, and teach people about PD.
Being a role model for PD wasn't in our plans, but unfortunately, we don't have a choice.
This is the quandary we find ourselves in. We are a role model for PD, whether we like it or not. We can live well in this life we've been given or we can waste it feeling sorry for ourselves, whining to those who will listen. 
Without this gift we've been given, we may not have known the depth of compassion and understanding for others we've experienced. Our "people connections" would have been limited and most likely not have included our Parkinson's network. Without storms in our lives, we could not appreciate the sunny, more carefree days. 
Which will you choose?
Will you choose to fight this gift by complaining and bellyaching, making others around you miserable in the process? Or will you fight the fight of living your best with Parkinson's? We are a role model for PD. For good or bad.
***
Note: Parkinson's News Today is strictly a news and information website about the disease. It does not provide medical advice, diagnosis or treatment. This content is not intended to be a substitute for professional medical advice, diagnosis, or treatment. Always seek the advice of your physician or another qualified health provider with any questions you may have regarding a medical condition. Never disregard professional medical advice or delay in seeking it because of something you have read on this website. The opinions expressed in this column are not those of Parkinson's News Today or its parent company, BioNews Services, and are intended to spark discussion about issues pertaining to Parkinson's disease.