Two Ways to Put a Bucket to Good Use (Especially Now)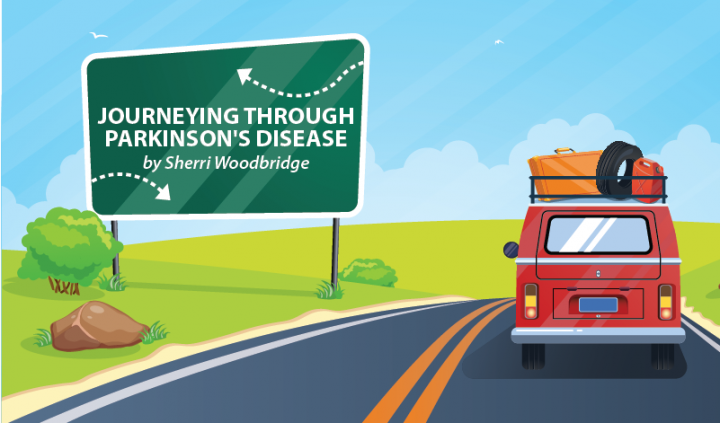 When news of the coronavirus was first surfacing, many of us wanted to stick our head in a bucket and ignore the possibilities ahead.
Soon after the worrisome news that things were not going to get better any time soon, we pulled our heads out of the bucket and looked for ways to best use our housebound 'free' time, even though things didn't feel so 'freeing.'
However, now we had a bucket with nothing in it.
Marching to the beat of a different drum
Three weeks ago, we went to visit my in-laws. Their local newspaper had an article about a taiko drumming class exclusively for people with Parkinson's disease. What was their method of making melodious music? Two five-gallon buckets stacked atop one another, and taped together with packing tape. They were accompanied by what appeared to be about 18-inch dowels, used for drumsticks that they call "bachi" mallets.
"Taiko drumming works to increase mobilization and vocalization of those participating. It also functions to facilitate community among its members and can help in ending isolation," writes Jessica York, a journalist with the Santa Cruz Sentinel. Steven Barisof, one of the class members, told York that the taiko class has helped him regain some coordination and strength. 
Perhaps taiko drumming will be the next Rock Steady Boxing phenomenon to hit the Parkinson's world. I can imagine that it could escalate at this time, given people need an outlet for their coronavirus frustrations, and what better way then to beat/bang on a bucket or an upside-down garbage can?
Lists in a bucket?
If beating a bucket isn't what you had in mind for your empty five-gallon container, how about filling it with "lists"? Some people make grocery lists. Some make lists of tasks they need to accomplish on any given day. Others make lists of things they would like to accomplish within their lifetimes. The latter are known as bucket lists.
The 2007 movie "The Bucket List" starred Jack Nicholson and Morgan Freeman as two strangers who share a hospital room in a cancer ward. During their conversations, they find they need to come to terms with their lives. They also have lists of things they want to accomplish before they die.
You can create a bucket list by writing down all of the goals, dreams, and aspirations you have for your life. But for someone with Parkinson's disease, having a bucket list can seem far-fetched, perhaps even impossible. You may have lost your spirit, your sense of adventure, your energy. You may not be able to do the things you used to do.
The very thought of a bucket list can be frightening for some.
Not all is lost
You may need to make a different kind of bucket list for the life you are now living. Those of us with Parkinson's may not be able to accomplish the great adventures we once dreamed about, but there are "little" adventures and accomplishments still waiting for us. 
I would use a smaller "bucket" for my bucket list, or leave the bucket for drumming and use a small notebook. This allows you to see what you have done and cross off that which you've completed, giving you a sense of accomplishment.
One item could be sending a friend or family a note of encouragement. Another could be going outside and taking pictures of flowers.
You can pray for a specific person, or — once this pandemic passes — you could take a friend to lunch.
Host a movie night with your grandkids (once we can again), or go on a spur-of-the-moment picnic (ditto). Take your drum with you and give a concert!
Whatever you choose, don't give up on your dreams even if things seem out of control and crazy right now. Don't give up on finding something you can do now, no matter how small it may seem.
It may very well be something that will lower your anxiousness, and bring you joy for many days to come.
***
Note: Parkinson's News Today is strictly a news and information website about the disease. It does not provide medical advice, diagnosis or treatment. This content is not intended to be a substitute for professional medical advice, diagnosis, or treatment. Always seek the advice of your physician or another qualified health provider with any questions you may have regarding a medical condition. Never disregard professional medical advice or delay in seeking it because of something you have read on this website. The opinions expressed in this column are not those of Parkinson's News Today or its parent company, BioNews Services, and are intended to spark discussion about issues pertaining to Parkinson's disease.