The Role of Sanctuary in Life with Parkinson's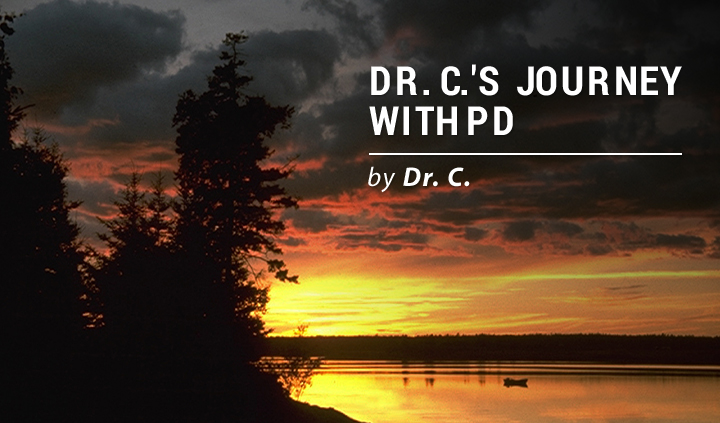 "The mass of men lead lives of quiet desperation," wrote Henry David Thoreau while sitting on the edge of Walden Pond.
We live in a post-9/11 world where income disparity threatens the pillars of well-being in democratic nations. Kings of the oligarchy are viewed as pallbearers to the American dream.* Lost hope, anxiety, and absence of discernment fuel the flames of desperation. But exposure to the world doesn't mean we need to become like the world. Instead, we can find peace in sanctuary.
A writer and philosopher, Thoreau lived self-sufficiently in a cabin he built himself — what we now refer to as "off the grid." He wanted to see if it was possible to break the chains of desperation by choosing to live a simple, unencumbered life. Thoreau paid homage to the existential mystics and philosophers before him who found the true self only through the death of the ego. Letting go of old ways is not easy, but the rebirth process can be enveloped and nurtured in a healthy sanctuary.
Sacred healing places are part of the human experience. These sanctuaries exist all over the world and are utilized by a variety of cultures. Thoreau might argue against my calling Walden Pond a sanctuary, but the reverence he held for the place and the support it offered during his metaphysical journal fits my concept of a sanctuary.
You don't have to don a bearskin while running to the outhouse on a frosty morning to enjoy the benefits of a sanctuary. The beauty and sacredness of sanctuary can be created almost anywhere if we think of it as a special place of reverence, where we find rejuvenation. First, we must set aside time throughout the day to embrace our sanctuary. Then, we can gradually eliminate the worldly toxins that creep into our lives, replacing them with beauty that inspires an internal shift toward well-being.
Sanctuary has always had its roots in the natural world, like a garden or a park (the "N" in the CHRONDI Creed). But sanctuary is also found in the mind, soul, and heart. My sanctuary is a holistic healing space that helps me manage pain and the "off" periods that come with Parkinson's, as well as mitigate the negative effects of a bad day.
Most importantly, sanctuary is a safe place in which to let go of life's stresses. You don't need to be an ascetic — someone who gives up worldly pleasures – to embrace moments of well-being within a sanctuary. It is more about letting go of our attachment to things, as attachments constrain our freedom and limit our access to the full benefits of sanctuary.
The question I ask myself is, "Would you walk away from all that you own to better understand the voice crying in the wilderness?" Twice in my life, I have done exactly that. It was not an easy decision for my family, as there were moments of voluntary poverty, but it is not the poverty that brings the radiance of sanctuary into view. It is the ability to let go.
In my research on advanced empathy, I described a series of experiences that are common to the healer (practitioner) and the patient (participant) when sharing a facilitated well-being moment. They are:
Agreement: The practitioner and participant reach a mutual agreement regarding the purpose of the relationship.
Resistance: There is always resistance to sitting in a sacred space to experience well-being. This resistance can be explored if the sanctuary is seen as safe, and there is trust in the possibility of well-being as an outcome.
Letting go: Catharsis is facilitated.
Well-being: Moments of well-being are experienced.
Meaning: Both participants derive meaning from the experience.
All five of these experiences are enhanced when the participant and the practitioner are surrounded by and have embraced the sacredness of sanctuary. In the same way, our individual journey of wellness mapmaking is enhanced by sanctuary. It starts with an agreement on defining your personal sanctuary, your relationship to it, and how to use it.
The next few columns will explore how to use sanctuary. For now, share with our readers a description of your sanctuary.
*The baby boomer generation has been asked, "Do you think your children will have a better life than you?" Only a minority answer in the affirmative.
***
Note: Parkinson's News Today is strictly a news and information website about the disease. It does not provide medical advice, diagnosis or treatment. This content is not intended to be a substitute for professional medical advice, diagnosis, or treatment. Always seek the advice of your physician or another qualified health provider with any questions you may have regarding a medical condition. Never disregard professional medical advice or delay in seeking it because of something you have read on this website. The opinions expressed in this column are not those of Parkinson's News Today or its parent company, BioNews Services, and are intended to spark discussion about issues pertaining to Parkinson's disease.