Wearing Your Heart on the Outside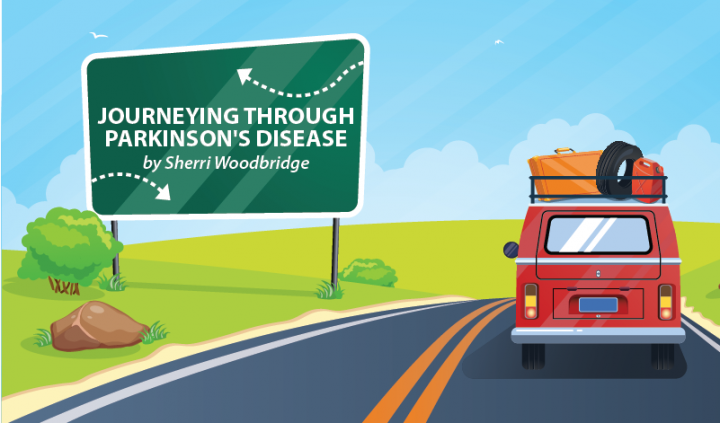 I used to wear my heart on my sleeve for all to see … and comment on. Not that I wanted to. Who am I kidding? I still wear my heart on my sleeve for all to see … and comment on. Not that I want to.
It is a curse, one might say, to be so vulnerable. It is a curse in the sense that you want to keep feelings that are so deeply felt hidden away so no one can see. Really; so they can't mock, tease, or condemn. At least, it feels that way, sometimes.
It is a curse in the sense that you want to keep those feelings, so deeply felt, hidden so that you don't have to deal with them. Feelings of loss. Feelings of isolation. Feelings of inadequacy. Feelings you have when you have to deal with something that others don't. And you want to keep those feelings hidden because others don't, won't, or can't understand.
Mulitple sclerosis.
Lupus.
Pancreatic cancer.
Alzheimer's.
Breast cancer.
Lou Gehrig's disease.
Prostate cancer.
Crohn's disease.
Unless you have a condition like Parkinson's disease or another chronic illness, you won't, you don't, and you can't "get it." You can't understand. Not that you don't want to, but you just can't. Not fully, anyhow. It's like eating ice cream. If you're not the one licking the scoop on top of the cone, you really don't know what it tastes like unless you've had it before.
You can sympathize, pity, encourage, and support, but you can't understand. And so, some try to empathize, rationalize, apologize, and "humorize" the situation. But sometimes, there's nothing to rationalize, no apology is needed, or it's not funny. It just happens to be. There's no reason one awakes day after day to face their foe in the mirror, nor is it anyone's fault that they or a loved one suffers from a disease.
We can get frustrated and feel as if some people in our lives don't get it. We reach the place where we don't want to even mention PD because it is viewed as an excuse for pain, stiffness, memory loss, or any other ailment we might be experiencing at the time. Sometimes it seems that the reality of our disease, which is ever-present within our bodies, has disappeared from sight to the outer world. Yet, we know it is there as it hides within and can definitely be felt moment by moment.
As recipients of a disease or illness, we try — when our bodies and energy levels permit — to do what we are able, such as gardening, writing, working on cars, playing games, or socializing. We have a new vision for the short time we are allotted here on earth and strive to make the most of it. On some days, we feel we could climb a mountain (a little one), and on others, we know we can't even walk to the base of a hill. It may even hurt to glance upward to look into the sky.
These are the days when sometimes others watch us, and I wonder if they think PD isn't so bad. "Look at her," they may say or think, "she's digging up flowers! No one with a disability would have that much energy or strength." I often don't have the energy, just as others I know with PD don't.
However, we push ourselves with the tasks we yearn to function in, and we finish because it feels good to be used, to be useful, to work, to move, to be needed. Yes, we push on even with the pain because, at least for me, the pain says, I'm alive, I can still do it. Today, anyhow. And yes, it also cautions me to take it a little easier, but not so easy that all that is left is to sit and watch life, instead of participating in it.
I may wish to hide what's going on inside, but I've never been good at it. I wear a feeling of loss at times, because the fact is, I've lost something: control. And I wear a feeling of isolation, a feeling of being alone in the fight. I wear inadequacy by feeling that I can't do, or can't offer, what I used to. Everything's just a little harder to accomplish.
But as hard as things may be at times in dealing with something others can't understand, people mean well. Their intentions are honorable and they are trying to deal with this intruder from a different angle: It's taken a part of the one they love, or it's trying to.
So, I guess I'm thankful that sometimes I wear my heart on my sleeve because sometimes I don't want to give this monster any more attention and talk about it. But sometimes I need to, and that's when someone asks how it's going. And if my answer is a little less than accurate, they glance at my heart laying there bare for all to see and reexamine my answer.
"You sure?" they ask after receiving a less than convincing "OK" response.
Fine. You've got me. I've got PD and, no, today I'm not OK. Today I just really need a friend.
***
Note: Parkinson's News Today is strictly a news and information website about the disease. It does not provide medical advice, diagnosis or treatment. This content is not intended to be a substitute for professional medical advice, diagnosis, or treatment. Always seek the advice of your physician or another qualified health provider with any questions you may have regarding a medical condition. Never disregard professional medical advice or delay in seeking it because of something you have read on this website. The opinions expressed in this column are not those of Parkinson's News Today or its parent company, BioNews Services, and are intended to spark discussion about issues pertaining to Parkinson's disease.