Where Does Your Strength Come From?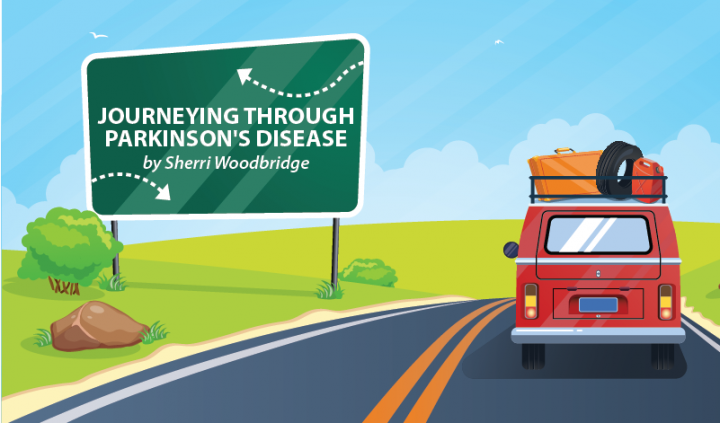 Grieving can, and often does, involve suffering, sorrow, sadness, hurt, depression, a feeling of affliction, and more. Grief is most commonly related to, and thereby put into, the categories of death and dying. However, grief covers so much more than our expression over the physical loss of a loved one.
I was reading tonight a verse from Nehemiah 8:10 that says, "Do not grieve, for the joy of the Lord is your strength." Grieving can be an everyday part of life for someone with a chronic disease like Parkinson's.
The first occasion to experience grief with Parkinson's is upon diagnosis. You realize that from that moment on, nothing will ever be the same. There was no physical death, but eventually, you realize life from that day forward will be looked upon quite differently. Some days will be looked upon with grief in the form of sadness and sorrow while others will be met with smiles and laughter. Our path will not necessarily change, but we may face it with different emotions.
People who live with a chronic illness can be easily upset with life if they feel they've been dealt a hand they don't deserve, or a hand they refuse to accept. This is a form of grieving in the way of anger and of asking why. Why me? Why this? Why now? (As pondered in the justified mind of an early onset Parkinson's patient.) The why's of life can leave a person grief-stricken, for they can be hard to make much sense of and be hard to understand (if not impossible). This can often lead to a deep sadness or depression, and we've learned depression is one part of the whole picture patients often have to deal with in Parkinson's disease. You may be waiting for a good day to come, and if you're fighting depression along with all the other challenges PD has to offer, that good day may not come any time soon.
Affliction appears in several different ways through Parkinson's disease. Pain, tremors, lack of balance, difficulty swallowing — the list goes on and on. Each day, we encounter different "tests" this disease strikes us with. Will you lose your balance and actually fall this time? Will the tremors cause you to withdraw from the social activity you scheduled for the day? Will the pain rob you of doing what you love? Will going out to lunch embarrass you if you begin one your choking episodes? The list of afflictions doesn't end there. We can feel slightly pricked or punched hard in the gut, depending on the severity of the test. It's a state of misery that leaves you feeling helpless, sometimes hopeless. And hopelessness is such a dark place to be.
But … there is hope. I started this out with a verse that I had read earlier today. "Do not grieve, for the joy of the Lord is your strength." It's not always easy to abandon grief as our companion. Life as we once knew it has changed; some days replaced with deep sorrow over what we have lost or may lose. Anticipation has been replaced with anxiousness and fear. Fear of the what-ifs. Borrowing trouble from tomorrow. That's what the what-ifs are made of. Tomorrow's unguaranteed trouble.
Instead of "what-iffing" ourselves into depression and sorrow, let's learn to allow joy to be our strength (the Lord's joy is mine). Let's replace sadness with hope, sorrow with thanksgiving, grief in its entirety with trust. Joy will build us up through this trial of life called Parkinson's disease and keep us from falling into the abyss. And joy is so much better, don't you think?
***
Note: Parkinson's News Today is strictly a news and information website about the disease. It does not provide medical advice, diagnosis or treatment. This content is not intended to be a substitute for professional medical advice, diagnosis, or treatment. Always seek the advice of your physician or another qualified health provider with any questions you may have regarding a medical condition. Never disregard professional medical advice or delay in seeking it because of something you have read on this website. The opinions expressed in this column are not those of Parkinson's News Today or its parent company, BioNews Services, and are intended to spark discussion about issues pertaining to Parkinson's disease.