Offering Encouragement and Hope Because of Parkinson's Disease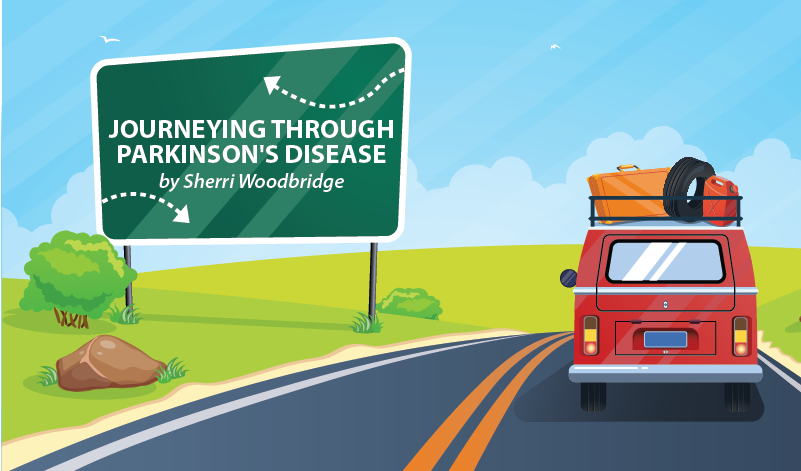 This evening I sat with my neighbor for a while. She is almost 87. I asked her how her son and daughter were doing. She is caring for her daughter who just had a hip replaced. She is praying for her son who just found out he has throat cancer.
How do you deal with stuff like that when you're 87? Shouldn't life's battles take some bit of a reprieve as you get older, especially when you've already lost a child, your husband has gone before you, and you are left alone to do life's battles?
So, I sat there and listened as she lamented and asked why.
Only God knows why, and sometimes, that answer doesn't work. Believers who say they trust in a sovereign God even ask why, and sometimes there just isn't a viable explanation. Sometimes there is only silence. Sometimes, a long silence.
Another neighbor stopped by the other day, her face bruised from having three teeth pulled. During our conversation, my arm began shaking. While she watched my arm, knowing I have PD, and with me knowing she is diabetic, she added, "We all have something, don't we? But aren't we blessed?" she added.
Most people would think she's a lunatic. A crazy lady. Someone who is trying to be brave amid a frightened world. But I would have to agree. Not because I am trying to be brave or appear in control, but because in many ways, having Parkinson's has been a blessing. When God allowed my brain to malfunction through the channels of a loss of dopamine (for some reason I may never understand), He allowed it for my best. Does it feel like it is for my best? Absolutely not. But maybe in my non-understanding, I can find a silver lining.
Maybe it's to take me deeper into Him. To make me rely and depend on Him alone so that He truly is my all, in all. Or, maybe it's to make me more compassionate and understanding.
To be told you have a terminal illness or a chronic disease, to be battling a wayward child, to be going through a divorce, to have lost a child — these situations often cause you to look at others in a more compassionate way, as our understanding of pain and suffering increases within ourselves. 

Maybe it's to make us learn to laugh. They say a great sense of humor is often born through a great deal of pain. Some of the funniest people I know are the ones who have been through the toughest times. They have found that God is their joy and strength, and hope and laughter truly are their best medicine.
Do I always feel so blessed to have Parkinson's? Of course not. And I have even been known to act "un-blessed." I'm not crazy. It is hard work to stay above the dark clouds of depression when you know you have a chronic illness and you can feel it progressing. Yes, it's hard. And that is why I talk about it. Because, what if we never shared our stories of illness, defeat, grief and loss, sorrow and pain? We'd be lost and alone. Grieving alone. Feeling defeated alone. Sick alone. Suffering alone.
As I sat with my neighbor last night, I told her I'm not sure why I have Parkinson's or why she has to endure so much pain, but I am sure of one thing. If it was only to give another person encouragement and hope because of the journey I've been on, that would be enough. If it was to understand more deeply what some will never understand at all, that would be reason enough. For I have learned that to understand more deeply and to have the ability to encourage and offer someone a greater hope because of that is to have loved (and lived, even) at a deeper level. We are not given trials to feel sorry for ourselves, but to turn us around and give back just a little of what was given to us in order to travel our best journey.
If no one had traveled a journey similar to ours — someone to encourage us, offer hope, listen through the tears and fears, someone who is hurting — it would be a very dark place we would live in. But thankfully people share their stories in hopes of helping another. Will you?
***
Note: Parkinson's News Today is strictly a news and information website about the disease. It does not provide medical advice, diagnosis or treatment. This content is not intended to be a substitute for professional medical advice, diagnosis, or treatment. Always seek the advice of your physician or another qualified health provider with any questions you may have regarding a medical condition. Never disregard professional medical advice or delay in seeking it because of something you have read on this website. The opinions expressed in this column are not those of Parkinson's News Today or its parent company, BioNews Services, and are intended to spark discussion about issues pertaining to Parkinson's Disease.