Parkinson's Disease Medication Adds to the Struggle, But Also Relieves It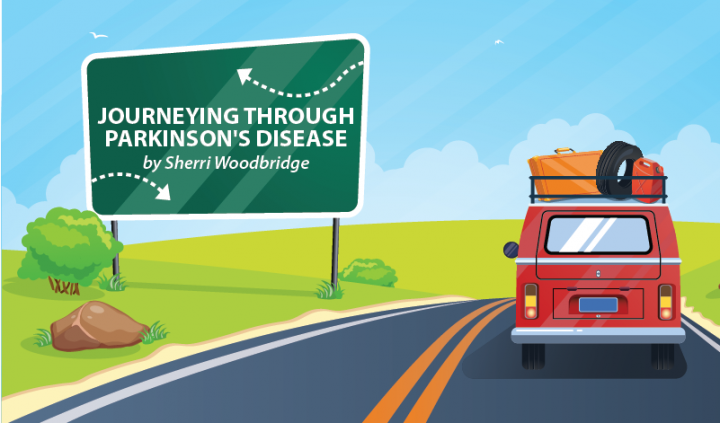 Aren't you tired of taking medicine? You wake up shaking and can't just go and shower the way you used to because your body doesn't listen to your brain. Instead of hopping in and out of the shower, the process takes f.o.r.e.v.e.r. Before you "hop in and out," you take a morning medicinal cocktail and wait for it to kick in.
Other people smile and say, "You look so good. You don't even look like you have Parkinson's." I always want to reply, "What is Parkinson's supposed to look like, anyhow?"
I remember hearing about a man who flippantly shared his story in a local newspaper, saying that at times his Parkinson's is so out of control that people think he is trying to choke himself. I think he may need a new doctor or a different treatment. But maybe those options wouldn't make a difference. 
Parkinson's looks different on each person. It's like putting the same shirt with the same print, in the same size, on five different people. It's going to look and fit differently on each person. No one will wear it the same. No one wears the same disease in the same way, and the same is true for their medications.
People may say we "look good." That may make them feel more comfortable, at the moment, as there's no shaking to stare at and wonder all the things they wonder about when we shake. Do they do it at other times for attention? Have they been misdiagnosed? Are they overmedicated or undermedicated? All three scenarios could be a reality.
Whether we "look good" or not, there is a raging battle inside of us to claim our spirits, will, mind, joy, calm, and peace. On days like today, the disease may have gained a bit of ground physically, emotionally, mentally, and more. But also on days like today, we can remind ourselves that we have a God who sees inside the places no one else can see — the places that don't look or feel so good. He sees the battle and orders a reprieve, if only for the slightest moment.
It could be a reprieve from those who tease at our expense or from the stares that are ignored with the knowledge that people stare out of ignorance, like I once did. Or, a reprieve from the weariness, tiredness, pain, discouragement, and sometimes the despair.
Yet, there is no reprieve from the plethora of medications, so you take the next dose. Three red ones, four orange, 13 white, one yellow. It's up to 23 a day now, more with pain or a headache. Sometimes they'll make you sick, sometimes they make you tired, sometimes they make you sick and tired. Sometimes, they make you feel better than you do without them.
If I didn't take my medication, would I not "look good" but feel better? Or would I "look great" and feel worse? Maybe I'd start choking myself like the man in the newspaper. I don't know.
I do know that I don't like taking all that medicine, but I do like being able to live life to it's fullest — whatever that might mean for me. If taking those pills helps (and they do), then I'll swallow number 13, quit complaining, and enjoy an afternoon nap. After all, the house is quiet and empty, being that I scared everyone away by being cranky thanks to missing my noon dose.  
***
Note: Parkinson's News Today is strictly a news and information website about the disease. It does not provide medical advice, diagnosis or treatment. This content is not intended to be a substitute for professional medical advice, diagnosis, or treatment. Always seek the advice of your physician or another qualified health provider with any questions you may have regarding a medical condition. Never disregard professional medical advice or delay in seeking it because of something you have read on this website. The opinions expressed in this column are not those of Parkinson's News Today or its parent company, BioNews Services, and are intended to spark discussion about issues pertaining to Parkinson's disease.