Enduring Through Parkinson's Disease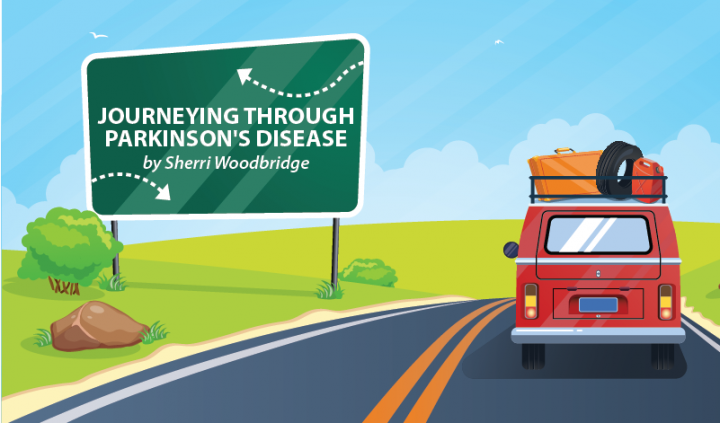 Someone once said, "Life is hard."
Someone else said, "Life is hard, and then you die."
Another said, "Life is hard, but God is good."
That's what I'm holding on to — the belief that although life is indeed hard, God is so very good. 
You awake refreshed to the sun on your face through the bedroom window. Outside, a nest of newly hatched finches wait for their morning feed. The moment you step out of bed, the hard part begins. The part where you remember that the car died last night; where you get to work early only to find out you've been laid off; where you receive a phone call filled with disturbing or life-altering news.
You step out of bed to conquer the first hurdle of the day, then face another day of hurdle-hopping gone awry. The frustration, grief, disappointment, and despair ooze into the tiny crevices of your heart and permeate your spirit.
Sound fateful? Fateful and familiar and — dare we admit it – even hopeless? Hopeless as though you will never crawl out of the hole you're in. A very dark place strewn with heartache, hurt, loneliness, and grief. Unexpected tragedies and unfulfilled expectations. It can appear as if our lives are desecrated by these negative feelings, and sometimes they don't just seem to be – they are.
While we experience heartache and grief as we journey through death and disease, we are reassured that we don't travel alone. While we walk uneven roads and pass through deep, dark valleys as we run the race set before us, we need to remember this: We have a God who will never leave us, forsake us, or forget us.
Life is hard, but as one of my favorite Christmas cards reads, "The best days are yet to come." Days filled with unquenchable joy. We thought we couldn't endure a life with Parkinson's disease, but we are enduring because He is journeying with us. Never leaving us, never forsaking us, never forgetting us, always with us. Just as He promised.
***
Note: Parkinson's News Today is strictly a news and information website about the disease. It does not provide medical advice, diagnosis or treatment. This content is not intended to be a substitute for professional medical advice, diagnosis, or treatment. Always seek the advice of your physician or another qualified health provider with any questions you may have regarding a medical condition. Never disregard professional medical advice or delay in seeking it because of something you have read on this website. The opinions expressed in this column are not those of Parkinson's News Today or its parent company, BioNews Services, and are intended to spark discussion about issues pertaining to Parkinson's disease.