Becoming Childlike … Again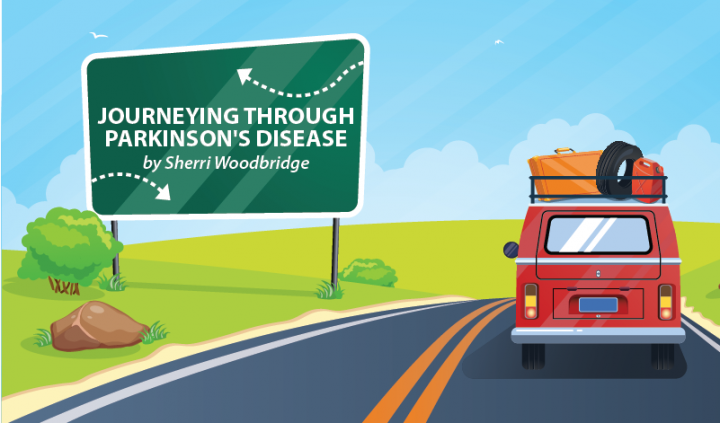 I was watching my 3-year-old grandson this past week. He was having a difficult day. There have been several adjustments in his little life lately. Daddy's job is taking him away for five months straight. We can understand time, but a 3-year-old wonders where daddy is at the end of the day.
My grandson is also in potty training. He's transitioning between naps in the afternoon to no naps. He's joined a preschool twice a week. Changes can be traumatic at any age.
Having a chronic illness can envelop many and various changes. Some changes are good for us, some are needed, some are tolerated, some may drive us crazy. Just like the changes a 3-year-old may go through.
With a chronic illness, changes can include anything from needing naps regularly after going at life with strong with 14 to 18 hour days, to modifying our diet to 'creamier' foods (yum yum). Changes also can include relearning to wear diapers (ugh, the thought of  even the possibility) and maybe joining a support group once or twice a week (not to be confused with joining a preschool).
It seems like the roles reverse when we reach a certain age, don't they? After we live a "full life," we become like little children once again in so many ways. But one thing remains constant. No matter which stage of life we are in, we find ourselves in need of love.
For whatever reason, sometimes we don't know how to receive or give love. As adults, we've had a lifetime of opportunities to learn this but can still struggle. Jesus once said, "Truly I tell you, unless you change and become like little children, you will never enter the kingdom of heaven." That could include giving and receiving love. Unreservedly. Unconditionally. Uninhibited. Freely. The older you become, the less your opportunities to become like a child.
None of us wants to think about such things in regard to growing old only to become like a child. But all of us probably wouldn't mind dwelling on being loved.
The other day, my 3-year-old grandson just about knocked me off my feet – literally. I was looking out the front window when he surprised me by running up behind me and wrapping his arms tightly around my legs. He said, "I love you so much, Gammy!"
You know what happens when that happens? You get hugged and you give a hug back. And because it makes you feel warm and fuzzy inside, you turn around and pick up that little boy and hug him again and you get hugged again, too. And changes keep happening in our lives — some expected, some unexpected. But through the changes, one thing will remain constant, and that's love. Pure, unconditional, unrelenting love.
***
Note: Parkinson's News Today is strictly a news and information website about the disease. It does not provide medical advice, diagnosis or treatment. This content is not intended to be a substitute for professional medical advice, diagnosis, or treatment. Always seek the advice of your physician or another qualified health provider with any questions you may have regarding a medical condition. Never disregard professional medical advice or delay in seeking it because of something you have read on this website. The opinions expressed in this column are not those of Parkinson's News Today or its parent company, BioNews Services, and are intended to spark discussion about issues pertaining to Parkinson's disease.