If You Hear 'It's Just Parkinson's,' You Need a Different Doctor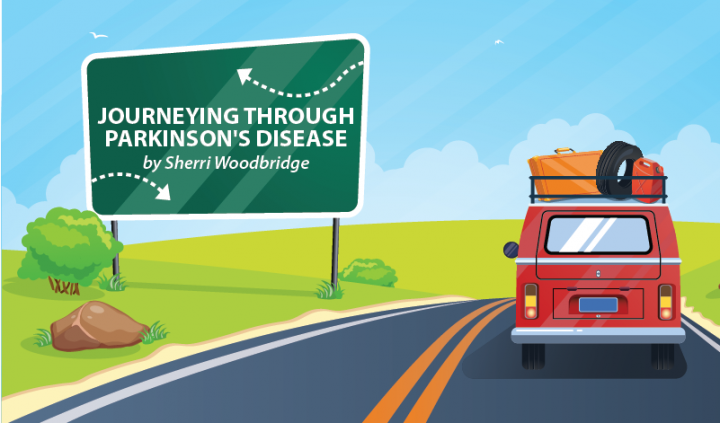 Every once in a while I watch an old episode of "House." The television show is about a cynical, genius doctor (Dr. House) who mentors three other physicians. They all work closely with one another as a team to solve the most complex of cases.
The last episode I watched had a patient, a young woman, who was suffering from hallucinations. It didn't surprise me when House walked into the classroom where his new group of students awaited him. He arrogantly stood at the top of the stairs and announced his diagnosis: "It's just Parkinson's disease."
It was said in his usual self-satisfied, prideful, egocentric way.
"It's just Parkinson's disease," I repeated to no one in particular. "That's all," I added, again to no one in particular. And that's what angers, saddens, and frustrates patients and their caregivers, because it is said with no concern for the person in question. It's like saying (in a "House" kind of way):
He's going to be tripping everywhere he walks, and then it's the wheelchair for him. Then he's going to be in our way.
She's going to spend countless nights walking the floor due to restless leg syndrome or the disease itself keeping her awake. And dystonia may seize her night hours, or frightening nightmares might awaken her at least every 60 minutes. But hey — it's just Parkinson's disease.
He's going to lose his smile and look grumpy or sad all of the time, but hey, it could be worse.
There are doctors like that. Insensitive. Cocky. Egotistical. But some doctors are super-smart, brainy geniuses, and masterminds. They are in it — stay in it — because their heart is bigger than their ego. They are in it to bring light into a patient's dark world. They are in it to make the saying, "There is light at the end of the tunnel," more than a quote. They work to make it the truth.
My movement disorder specialist of 14 years said to me at my last visit that I had never complained about having Parkinson's disease or asked, "Why me?"
He asked me why. There are a few reasons. I told him I get frustrated when I hear the phrase, "I have Parkinson's. It doesn't have me." I told him the fact is (at least for me), it does have me — from sunup to sundown and every minute in between. However, I can choose to live with hope and walk or run toward the light at the end of the tunnel, or I can choose to cower in the dark. That's where my neurologist comes into play.
He gives me hope by listening to what's been going on since I last saw him, and he sends me off encouraged by his words. He could take an attitude of "It's just Parkinson's disease" and send me home hopeless, stuck in a tunnel of despair. He never has.
If any doctor makes you feel more discouraged than you already are, if he belittles you, or shows no concern while you struggle with a chronic disease, you need to find a different doctor. You're facing and fighting more than "just Parkinson's disease," and you're going to need the best team you can find to get yourself through it, starting now.
***
Note: Parkinson's News Today is strictly a news and information website about the disease. It does not provide medical advice, diagnosis or treatment. This content is not intended to be a substitute for professional medical advice, diagnosis, or treatment. Always seek the advice of your physician or another qualified health provider with any questions you may have regarding a medical condition. Never disregard professional medical advice or delay in seeking it because of something you have read on this website. The opinions expressed in this column are not those of Parkinson's News Today or its parent company, BioNews Services, and are intended to spark discussion about issues pertaining to Parkinson's Disease.