The ABCs of Parkinson's: 'M' is for Musings on Mumbling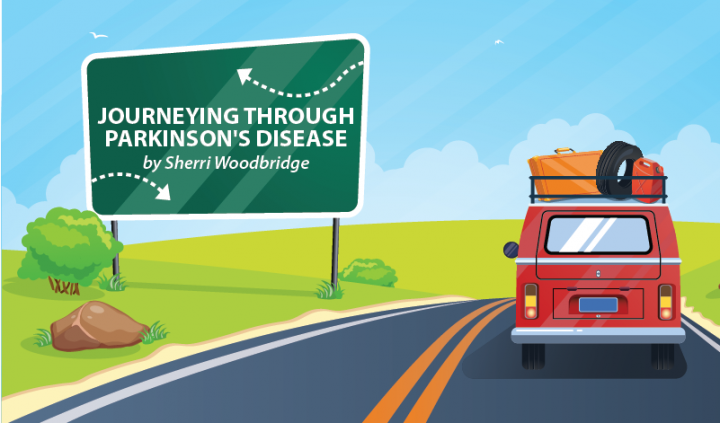 If you asked me which symptom of Parkinson's disease (PD) is the most annoying, I may reply, "My soft voice."
I have always had a soft voice. Perhaps I have always had Parkinson's disease! I have had a diagnosis of the disease a much shorter amount of time than when my symptoms initially began, in high school. It wasn't until after my diagnosis, however, that people began telling me to, "Speak up!", "Quit mumbling," or, "You talk too softly."
Too many times since my diagnosis, I have replied to those statements with my own feelings of frustration. 
"I am speaking up!" I will state.
"Well, I can't hear you. Maybe you should yell," they have retorted.
"I am yelling!" I scream, unaware that the decibel of "yelling" I feel I am projecting in volume is nowhere close to what they hear.
Since I have started meeting with a group of other people with Parkinson's for a boxing class, I have seen a different side to the mumbling factor.
I often would ignore those who would tell me I am speaking too softly. I would mutter to myself that perhaps they are the ones who need some help hearing. But then, little by little, I was beginning to feel as if people were just downright ignoring me when I would say something. Then I started boxing and realized there are other people in the class similar to me. People who trip. People who have tremors. People who mumble.
Mumbling? Saying something quietly in such a way that it makes it difficult for others to hear you. Usually, it's intentional. The hard thing for people with PD? We are perceived as mumbling when, in fact, we think we are talking normally. We truly do believe that we are talking loudly enough. Unfortunately, that often is not the case.
A few people with PD have explained it as:
"No one listens to me anymore." –Shirley
"… my struggle with my voice has been the most challenging, caused me more heartache and frustrations." –Mike
"People talk over me as if I am not talking." –Mary
Parkinson's disease can cause a soft voice/speech (known as hypophonia), which makes it difficult for others to hear those who experience it. Not all people with PD will struggle with speech difficulties, but for those who do, it can be extremely frustrating and can cause embarrassment, leading you to avoid socializing with others. 
If you have speech problems while living with Parkinson's, you may want to look into the Lee Silverman Voice Treatment LOUD, a method that has shown improvements in voice and speech quality. In the meantime, sing. Loudly. It's been known to help strengthen the muscles. And try to force yourself to speak loudly when talking. No mumbling. No muttering. No giving up. 
***
Note: Parkinson's News Today is strictly a news and information website about the disease. It does not provide medical advice, diagnosis or treatment. This content is not intended to be a substitute for professional medical advice, diagnosis, or treatment. Always seek the advice of your physician or another qualified health provider with any questions you may have regarding a medical condition. Never disregard professional medical advice or delay in seeking it because of something you have read on this website. The opinions expressed in this column are not those of Parkinson's News Today or its parent company, BioNews Services, and are intended to spark discussion about issues pertaining to Parkinson's disease.