Laughter as Medicine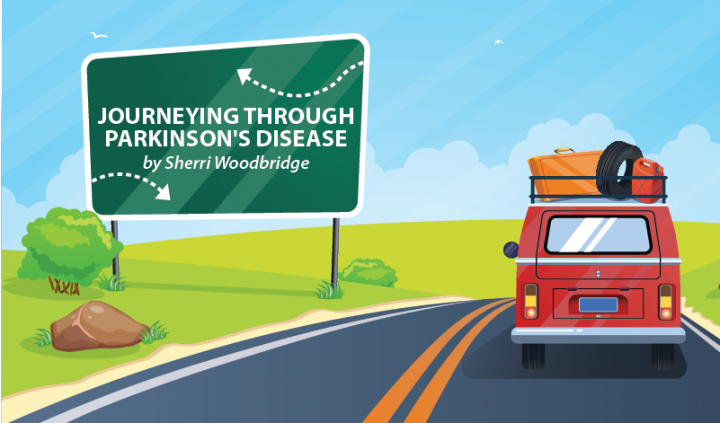 My 2-year-old grandson runs back toward the fence that shields him from entering a dark, muddy pond. I am sure there are water monsters that live deep in that 3-foot shallow, but ever-so murky, pond. They lie in wait beneath the scum and the sludge and the slime and all the other stuff that starts with "s" and floats on top. They wallow quietly beneath the surface, those monstrous creatures which stare at us from where they hide.
And while the secrets of the pond lie quiet, there are hatches of small flies coming to life above the surface and to the south of that pond. I get caught in a few hatches today. So does my grandson. Unlike me, however, he is ecstatic.
I swat at the flies as I walk through the army of fresh fish bait. I spit out the ones that I miss with my hands and end up in my mouth. 
He is laughing
He lets go a big, deep-hearted, uncontrollable, belly laugh. Before I know it, I am laughing with him, because there are endless things this 2-year-old does to cause you to smile and make you laugh. But this … this is the topper so far.
After batting away a dozen or more flies, I look over at this belly-laughing boy and see him running deliberately, determinedly, purposely, and quite willfully into the multitude of small white creatures whose wings are just learning their purpose a bit too late. Because this boy — my little monkey grandson — has decided to see what makes fish enjoy newly hatched, tiny, cream-colored flies. And so he runs — his little "run on his tippy toes run" — and as he runs, he opens wide his mouth and hopes for success.
I am laughing
If that isn't entertaining enough, after he runs through the swarm, he stops, closes his eyes and rubs his belly as if to say, "Yum!!!" And then he does it again and I have to chase after him to get him to stop, which can be somewhat difficult for a grammy who has Parkinson's disease.
And I wonder why a 2-year-old would want to catch flies in his mouth. What prompts him to do it? Perhaps it's the fact that his daddy is coming home tonight from fighting fires in the forests and he knows it, for he is excited from head to toe. And daddy loves to fly fish. Perhaps there have been conversations about "flies" and how the fishies try to get them as father is teaching son how to tie flies.
Laugh out loud
Who can know what goes on in the mind of a 2-year-old? I don't. But I do know this: Laughter is one of the greatest gifts and best medicines you can give yourself, either through observing a child playing or listening to them tell a story. Or maybe by listening to a good comedian like Jerry Seinfeld or Jim Gaffigan or bloopers from your favorite TV show. Opportunities for laughter (and the healing that comes through laughter) are all around us. We just have to be open to them and ready to grab hold of them and laugh — laugh out loud!
***
Note: Parkinson's News Today is strictly a news and information website about the disease. It does not provide medical advice, diagnosis or treatment. This content is not intended to be a substitute for professional medical advice, diagnosis, or treatment. Always seek the advice of your physician or another qualified health provider with any questions you may have regarding a medical condition. Never disregard professional medical advice or delay in seeking it because of something you have read on this website. The opinions expressed in this column are not those of Parkinson's News Today or its parent company, BioNews Services, and are intended to spark discussion about issues pertaining to Parkinson's disease.