The Isolation of Parkinson's Disease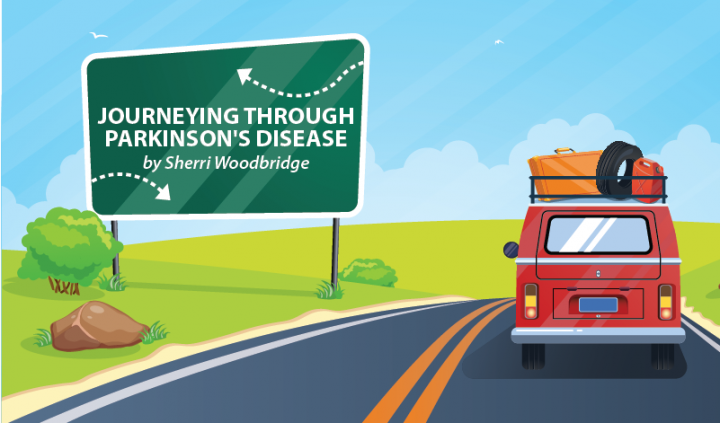 My 4-year old grandson is on a puzzle kick. In one day, he put together seven puzzles ranging from 40 to 300 pieces.
He wanted to do most of them by himself. At least he started out that way. After he put a few pieces together, he informed me that I could sit and watch him while he put the rest of the puzzle together. I did watch (putting a few pieces together when he wasn't watching), but it was hard for me to do. I love doing a good jigsaw puzzle as well.
But I don't like doing puzzles alone. I think it has something to do with the holidays. There was always a puzzle on the card table at my in-laws. Anyone could stop and work on it. We have continued the tradition in our home.
Puzzles bring people together, but they also can be a solitary activity.
We weren't meant to live life alone. We especially need others around us if we have an illness that tends to cause us to crawl inside ourselves and withdraw. It's easy to follow a path that leads you away from the land of the living. So easy …
How easy is it?
With Parkinson's disease, you don't want to exert the extra energy it takes to communicate with the rest of the world. Your voice has softened and you have to yell to be heard.
You drool and slur your words when you try to speak to others. To keep your embarrassment and others' discomfort at bay, it is easier to be silent. And being silent is easier if you just stay home. But being home alone can be such a lonely place.
Your balance is off and it's becoming easier to fall. So again, why not just stay home? Because being alone is a lonely place.
Davis Phinney, a forerunner in Parkinson's advocacy and a patient himself, has said that isolation is as crippling as any other symptoms of the disease.
Isolation is a choice
We choose to be alone and to withdraw from others. We can't change the symptoms we have to live with, but we can change how we live with this disease and how we react to it.
We can choose to encourage others because of what we've been through, and for some, come out the better. Or we can choose to be discouraged about what we are going through now.
We can choose not to go anywhere because something uncomfortable, embarrassing, or awkward might happen. Or we can choose to let things happen. We can fart or drool and say, "Excuse me."
We can choose to withdraw from a conversation and refuse to contribute. Or we can participate, even if we only laugh, nod our head, or listen well.
Isolation is crippling. Maybe even more than any other symptom.
***
Note: Parkinson's News Today is strictly a news and information website about the disease. It does not provide medical advice, diagnosis or treatment. This content is not intended to be a substitute for professional medical advice, diagnosis, or treatment. Always seek the advice of your physician or another qualified health provider with any questions you may have regarding a medical condition. Never disregard professional medical advice or delay in seeking it because of something you have read on this website. The opinions expressed in this column are not those of Parkinson's News Today or its parent company, BioNews Services, and are intended to spark discussion about issues pertaining to Parkinson's disease.