Parkinson's Isn't Always Invisible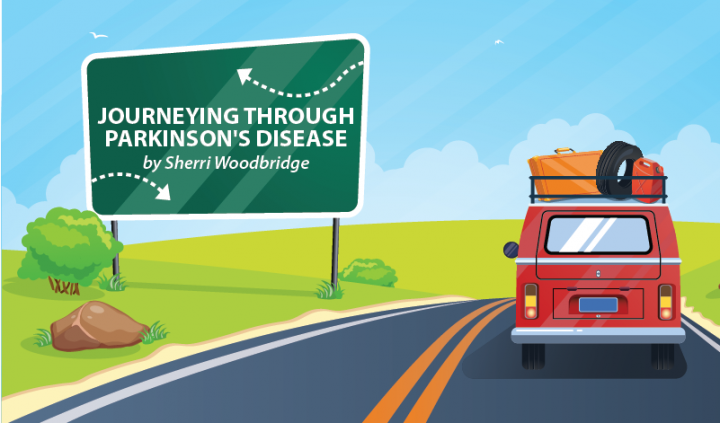 I had breakfast with some friends today. One I hadn't seen for six months and another for 10 years. Both of them are forever kind of friends, the sort who overlook your flaws. Flaws like Parkinson's disease (PD).
It is rare for me to have tremors with all of the Sinemet (carbidopa-levodopa) that is in my body. But lately, I have noticed some breakthrough tremors. They don't happen often or consistently. However, they occur frequently enough to remind me that despite medications to slow it down and a couple of deep brain stimulation surgeries to quieten the disease, it is continuing to progress. I notice it when I wave goodbye, put on my shoes, or try to pull a sweatshirt over my head. I'm aware of it when I stop abruptly during a conversation, having lost my train of thought.
I recognized the progression the other day when I walked 500 feet to a neighbor's house. We went together to the mailboxes in our mobile home park. Before we left her house, she offered me one of her canes to use. I thought her offer was odd until I got home and realized I had been shuffling as I walked and she had noticed it. Ugh. 
Parkinson's disease is often referred to as an invisible disease. I wish it would stay hidden.
So today, I had breakfast with friends. The tremors broke through. I was sharing something when I forgot what I was saying. My eyes became blurry and felt gritty. My hands cramped up and my fingers became painfully stiff. I had difficulty getting out of the booth we were sitting in, and when we got back to the house, I had trouble getting out of the car. My friends saw me struggling and came to my side to help.
It is hard to see the progression in yourself sometimes, especially when it happens quietly, gradually, and unassumingly.
But when you have good friends — forever friends — by your side, it makes living with the disease a little more bearable.
***
Note: Parkinson's News Today is strictly a news and information website about the disease. It does not provide medical advice, diagnosis or treatment. This content is not intended to be a substitute for professional medical advice, diagnosis, or treatment. Always seek the advice of your physician or another qualified health provider with any questions you may have regarding a medical condition. Never disregard professional medical advice or delay in seeking it because of something you have read on this website. The opinions expressed in this column are not those of Parkinson's News Today or its parent company, BioNews Services, and are intended to spark discussion about issues pertaining to Parkinson's disease.