Pressing Through and Pushing On with Parkinson's Disease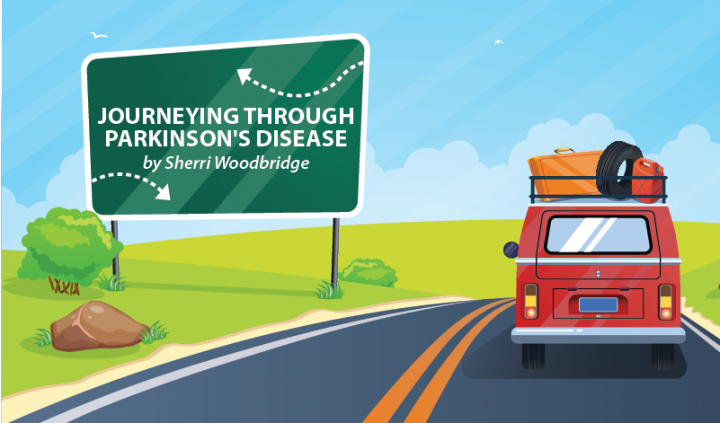 Just when I was going to have a pity party, I received this question from a reader: "What's your secret for dealing with the everyday?" Her question was in response to an article I wrote. Her frustration had to do with her not being able to embrace the "gift" that Parkinson's disease seems to offer. So, my pity party was postponed and I was called to practice what I preach.
Life with Parkinson's isn't a gift, per se, as it seems to take away more than it gives. It's hard to embrace a gift that seems to be taking from us all things good and replacing the good with what sometimes seems to be a curse. But "gifts," both large and small, can be found from having a life with Parkinson's.
For example, we obviously don't consider it a gift when this disease takes our ability to walk with ease and forces us to watch every step we take. But did you ever consider it a gift that six friends, who you otherwise wouldn't see regularly, make it a priority to take turns walking with you?
I call that a blessing. A gift. A breeding ground for magic to happen.
I visited a friend in the hospital. As I approached the front entry doors, I spotted my reflection in the glass. 'They" say people with Parkinson's can tend to resemble a drunkard when they walk. Seeing my reflection in the window, I understood why. I wanted to cry. I had every reason to, but I didn't. Instead, I pushed through, pressed on. I walked in the entrance and took the elevator up two floors to hopefully cheer up and encourage my friend who is in worse shape than me. 
So, what is my secret to dealing with the everyday? Just that. I push through and press on. 
I see my reflection and know that I must move forward and not give up. I might not like what I see or how I feel but I must remember that's not me in the glass. The reflection is Parkinson's. Inside of that reflection is the me you can't see. 
How do I push through and press on?
I'm not joking around when I tell you to try watching cotton fluff bounce down to the ground from the trees like freshly blown bubbles offered from a child's lips. The sunshine, serving as a backdrop behind the fluff, gives the illusion of minuscule angels dancing before me in slow motion. 
There is real magic — gifts and blessings — in those pieces of fluff. My grandson calls the fluff "summer snow" as it is released from the trees in the heat of the day. I more often than not call it a nuisance. But when I look for the magic that fluff holds inside, I can't help but see it as summer snow as well and want to chase white magic alongside him. 
You may wonder what that has to do with pushing through and pressing on. In order to push through and press on, you must find the blessings, the gifts, the magic of this life, whether living with Parkinson's or not. If you don't, you will find yourself drowning in grief and despair, welcoming apathy to your very front door. And, apathy is not a good house guest.
I notice my symptoms progressing. I can't stand the drooling and whether I like it or not, it's increasing. My speech is also slurring more. 
It is through these progressions I must press on and push through even harder.
I can't let progression defeat me. So it is at times like this I look for magic. Blessings. Gifts.
When is the last time you went outside and noticed what flies, sings, smells, or floats along with the summer breezes? The last time you saw magic happen right in front of you? When did you last feel like giving in but instead pressed on and pushed through? Slam the door on the unwanted and press on and push through and you will begin to see the blessings, the gifts, and the magic in each new day.
***
Note: Parkinson's News Today is strictly a news and information website about the disease. It does not provide medical advice, diagnosis or treatment. This content is not intended to be a substitute for professional medical advice, diagnosis, or treatment. Always seek the advice of your physician or another qualified health provider with any questions you may have regarding a medical condition. Never disregard professional medical advice or delay in seeking it because of something you have read on this website. The opinions expressed in this column are not those of Parkinson's News Today or its parent company, BioNews Services, and are intended to spark discussion about issues pertaining to Parkinson's disease.