The Dilemmas of Having Parkinson's Disease: It Could Happen to You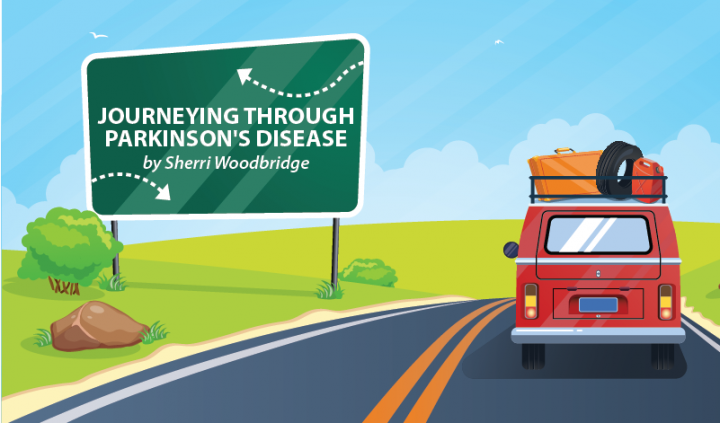 Warning: The names of those involved have been excluded to protect the embarrassed.
The air could sure use some cleaning out. I try to eat more fiber, but when I eat more fiber, my husband finds the air needs a good cleaning. So, I asked my doctor what I should do. He said I should be thankful I have Parkinson's and am unable to smell the odors I make, and also that I should be grateful I can go to the bathroom. Having PD exacerbates the constipation problem.
I'm thankful I can go to the bathroom.
Isn't everybody? I just wish it didn't take so awfully long. I tried hissing one time while I was on the toilet, as someone in my support group suggested. They said it would relax my muscles. But it just distracted me, and I concentrated too much on whether anyone could hear me hissing and I forgot to relax. Or, I guess I did relax but not in the way I wanted, and I forgot what I was trying to do.
So, after that, I tackled putting the new satin sheets on my bed, determined that tonight would be the night I would get a good night's sleep — for the first time in six years. Due to past experience, I didn't have my heart set on that good night's sleep. I'm not that foolish. But I was hopeful. At least I might be able to move easily while in bed for a change. 
I even bought satin pajamas to add to the ease of movement.
Bad idea. When my bottom side made contact with the side of the bed, try as I might to hold onto the nightstand for support, my body slid down to the floor with a thud. After struggling to get back up, I tried it again with the same result. 
With the next attempt, I had put my grandson's side rails — which he uses when he spends the night — on my bed and crawled onto the bed in my regular fashion, like a dog trying to settle into his bed for the night. Around I circled on top of the bed, trying to find that comfy, sweet spot. Upon finally finding it, I gently laid down, pulled up the covers and laid very still — until I convinced myself, just short of a panic attack, that I had to pee one more time. 
I knew I wasn't going to make it.
I slid to the end of the bed and landed with a thud onto the floor once again. By the time I stood up, I knew I wasn't going to make it to the bathroom in time and wet my pants. 
After showering again for the night, I put on my flannel PJs, grabbed my favorite quilt and the pillow with the satin pillowcase, and went to the couch. After my pillow won the war of sliding out from under my head, I finally took off the pillowcase and went to sleep.
For sale: One set of satin sheets. Cheap.
***
Note: Parkinson's News Today is strictly a news and information website about the disease. It does not provide medical advice, diagnosis or treatment. This content is not intended to be a substitute for professional medical advice, diagnosis, or treatment. Always seek the advice of your physician or another qualified health provider with any questions you may have regarding a medical condition. Never disregard professional medical advice or delay in seeking it because of something you have read on this website. The opinions expressed in this column are not those of Parkinson's News Today or its parent company, BioNews Services, and are intended to spark discussion about issues pertaining to Parkinson's disease.