Living with Dignity and Parkinson's Disease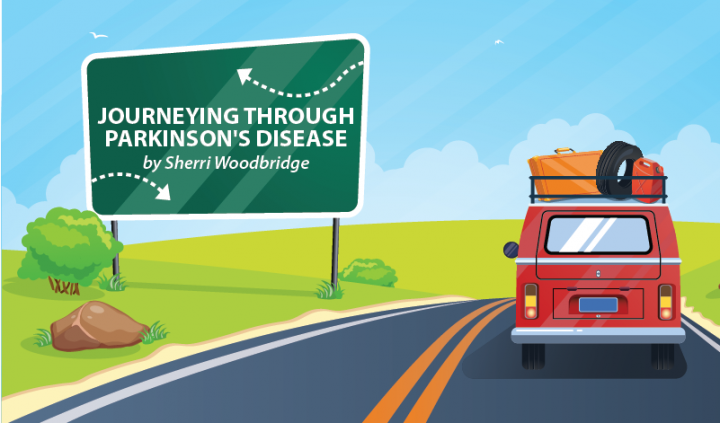 Respect for oneself can often be hard to come by. We can see our mistakes and failures. We recognize the missed opportunities to become who we wanted to be, and the times we fell short of our goals. Couple the inadequacies we carry with us alongside having a chronic illness such as Parkinson's disease, and we can begin to lose our dignity within the disability. 
Brokenness
We can feel like broken crayons or an irreplaceable piece of china that lies shattered in a pile on the floor.
The awkwardness in our walk can cause us to be self-conscious. The stuttering in our talk leaves us embarrassed and carrying around a sense of misplaced shame. Uncontrollable tremors can create discomfort when strangers' eyes are drawn to our constant movements. We think that we give off an air of clumsiness. We feel anything and everything but dignity. Our self-respect has been replaced by insecurity and a lack of grace, leading us to withdraw from those we care about and who care about us. 
Looking inward
While others can see only what is happening on the outside, they may forget that there is still a sensitive, kind, gentle being behind that masked face. When someone relies on the assistance of an old, crudely made cane, others might believe the person to be drunk due to their swaying, unbalanced gait. 
But alcohol has no place in this life with Parkinson's — and neither do mind-altering substances. We shuffle about and freeze in place, stumbling over our two feet as we struggle to make our way across the room. Onlookers don't know our struggles or that we battle the Parkinson's beast, moment to moment, day by day.
Is there any dignity in our lives?
I believe that there is dignity to be found in our determination to keep going as long as God gives us breath. There is dignity in our refusal to give up. We all fall, whether we have Parkinson's or not. We all fail sometimes when trying to reach our goals. We can keep our dignity in this disability if we don't allow others' stares to increase our insecurities or our stuttering to fluster us. On the inside, we are the same person, even if the outside appears to have changed.
***
Note: Parkinson's News Today is strictly a news and information website about the disease. It does not provide medical advice, diagnosis or treatment. This content is not intended to be a substitute for professional medical advice, diagnosis, or treatment. Always seek the advice of your physician or another qualified health provider with any questions you may have regarding a medical condition. Never disregard professional medical advice or delay in seeking it because of something you have read on this website. The opinions expressed in this column are not those of Parkinson's News Today or its parent company, BioNews Services, and are intended to spark discussion about issues pertaining to Parkinson's disease.