Caressed by Calmness: An Extended Well-being Moment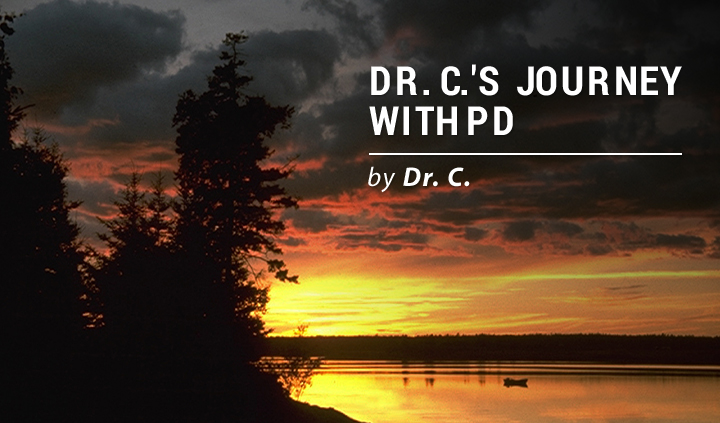 Wow! That was intense. I was just sitting in the "pause between" with no expectation beyond a quiet mind, allowing the moment to bloom. Suddenly, the moment transformed into this encompassing sense of being caressed by calmness. Even more surprising, the calm stayed with me for part of the day, and it came with the near absence of pain.
The experience was not that long — minutes, not hours — but long enough for me to recognize it was an extended well-being moment. During the daily routine of morning self-care and household chores, the memory of it stayed with me. I thought my Parkinson's had taken this from me. It's been many years since the last time I felt such radiant calmness.
Weeks after calmness caressed me, I became emotionally upset after a rough stretch, during which I experienced multiple stressful events back to back. Having the option to revisit the calmness during these trying weeks would have been very nice, but nothing I tried led me back to those calm moments. I asked myself, "You had this soothing experience — so what? What good is it if you can't get back there?"
The extended well-being moment left behind bits and pieces of memory that were fading with time. Just two weeks after the experience, any attempts to rekindle the memory lacked the clarity and healing power of the original experience. Therein was the problem: I couldn't easily return to revisit, nor could I recreate it in memory, so what good was this experience?
The benefit is found in understanding the possibility that the experience represents. Within that possibility are the tweaks for my wellness map.
There are many benefits to regular meditative practice. The Journal of the American Medical Association, citing the key points of a randomized clinical trial, states, "Mindfulness yoga appeared to be an effective and safe treatment option for patients with mild-to-moderate Parkinson disease for stress and symptom management; further investigation is warranted to establish its long-term effect and compliance."
A 2015 clinical trial of the effects of mindfulness-based intervention on Parkinson's patients, reported in the journal Parkinson's Disease, asked participants to actively observe sensations in their bodies. The results indicate that mindfulness training may empower the individual to strengthen internal resources for coping with chronic disease, and restore some degree of self-determination in the experience of living with Parkinson's.
The calmness experience left me with a strong reminder of what is possible if I practice meditation more consistently. During early stages of meditation, perceptions start to increase, including the perception of pain. If I can continue the meditative process, I can quiet it down using the technique of the pause between.
I do not want old habits to pull me in. If I cannot sweep away the habitual patterns of thought and action, the calmness becomes a more and more distant memory. I must bring calmness into play as part of my daily conscious thought.
The radiant calmness experience helped me by putting a clear, obvious road sign at the fork on my wellness map. The sign reads, "Calmness this way." This radiant calmness changed me by smoothing out the rough edges. It comes with tools that are useful against the weeds of unrest: patience, tolerance, and compassion.
The answer to the question, "So what happens if I let go?" is found in holding on to the possibility of change, and then moving in that direction every day. Then, life's problems can be perceived with less of an emotional burden. Every day brings pain from Parkinson's, but is also an opportunity to practice calmness despite the discomfort.
I remain deeply moved by the reminder that I once lived closer to this radiant calmness. Maybe, at one time, we all did.
***
Note: Parkinson's News Today is strictly a news and information website about the disease. It does not provide medical advice, diagnosis or treatment. This content is not intended to be a substitute for professional medical advice, diagnosis, or treatment. Always seek the advice of your physician or another qualified health provider with any questions you may have regarding a medical condition. Never disregard professional medical advice or delay in seeking it because of something you have read on this website. The opinions expressed in this column are not those of Parkinson's News Today or its parent company, BioNews Services, and are intended to spark discussion about issues pertaining to Parkinson's disease.