9 Things to Have in Your Home If You Have Parkinson's Disease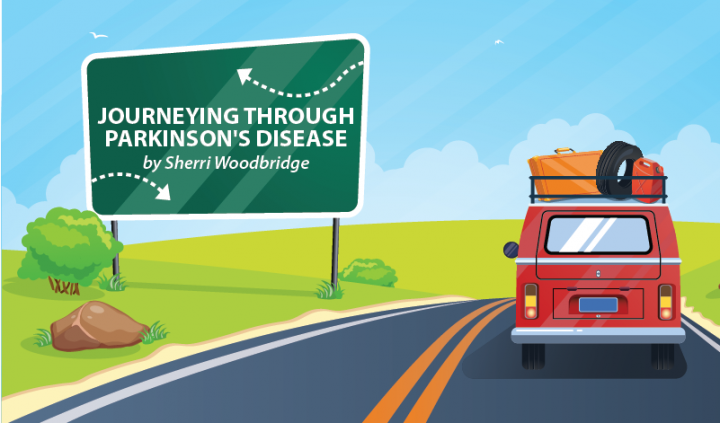 I wrote a column recently about the things you shouldn't have in your house if you have Parkinson's. In this column, I take the opposite approach and suggest things you might consider having in your home that may be of benefit.
1. Laughter
We've all heard the adage that laughter is the best medicine. How many times have you felt sad and someone has cheered you up with a funny anecdote or joke? Perhaps a smile slowly crept across your face, or you indulged in a belly laugh that lightened a cloudy day. Either way, laughter is good medicine.
2. Scented dryer sheets
Do you know that people with Parkinson's can lose their sense of smell? Every once in a while it comes back, and we celebrate the gift by inhaling sweet aromas and fragrances. That is what I did one day when I stood outside and took in the summer smell of my climbing roses.
I was on my front porch and I asked my neighbor if she noticed how fragrant my roses were, as I didn't recall the intensity of their scent. She burst my joy bubble by telling me that it was probably her fragrant lilac I was inhaling. Meanwhile, my other neighbor was doing her laundry using sweet-smelling dryer sheets. Her vent is near my front porch. Enough said. You know where I am going with this. 
So, when you're feeling overwhelmed by Parkinson's, throw a load of wet towels into your dryer, add some scented dryer sheets, go out on your porch, sit in your rocking chair, and close your eyes. Now pretend you are in a beautiful meadow with wildflowers blooming all around you. You can dream, right?
3. Fresh flowers
You may not be able to smell them, but you can see them, and few things can cheer you up like a bouquet of freshly cut flowers, especially blooms chosen from your own yard.
4. A pet

During a question-and-answer session at a Parkinson's conference a few years ago, a patient asked a doctor about the one thing a person with Parkinson's can do to help themselves the most. His reply? Get a dog. He explained that dogs will help you to keep your balance when walking and they provide companionship — which is particularly beneficial if you live alone. I wholly agree.
5. A list
Get a calendar and a to-do list going. Both of these tools will help to relieve some of the anxiety of not knowing or remembering what's coming next or what needs to be done.
6. A new hobby
Maybe you can't paint landscapes or run a pottery wheel because of your Parkinson's progression. However, there are other artsy things you can engage in and enjoy. I recently discovered a therapeutic and fun activity called "pour painting." If you miss dabbling in art projects, this might fill the void.
7. Happy photos
Decorate your walls with pictures of people and things you love. Frame photographs that bring back wonderful memories. Arrange items that you enjoy looking at and gifts from loved ones on your shelves. Don't waste precious space with things that don't bring you joy. Life is much too short.
8. Music
Music can lift you like nothing else — this is true particularly when you hear a song that makes you want to sing along or grab someone you love to dance with them.
9. Hope
Nothing can change your outlook more than looking at your circumstances through the eyes of hope. Where do you find hope?
***
Note: Parkinson's News Today is strictly a news and information website about the disease. It does not provide medical advice, diagnosis or treatment. This content is not intended to be a substitute for professional medical advice, diagnosis, or treatment. Always seek the advice of your physician or another qualified health provider with any questions you may have regarding a medical condition. Never disregard professional medical advice or delay in seeking it because of something you have read on this website. The opinions expressed in this column are not those of Parkinson's News Today or its parent company, BioNews Services, and are intended to spark discussion about issues pertaining to Parkinson's disease.