30 Days of PD: Deep Brain Stimulation Gave Me Back My Life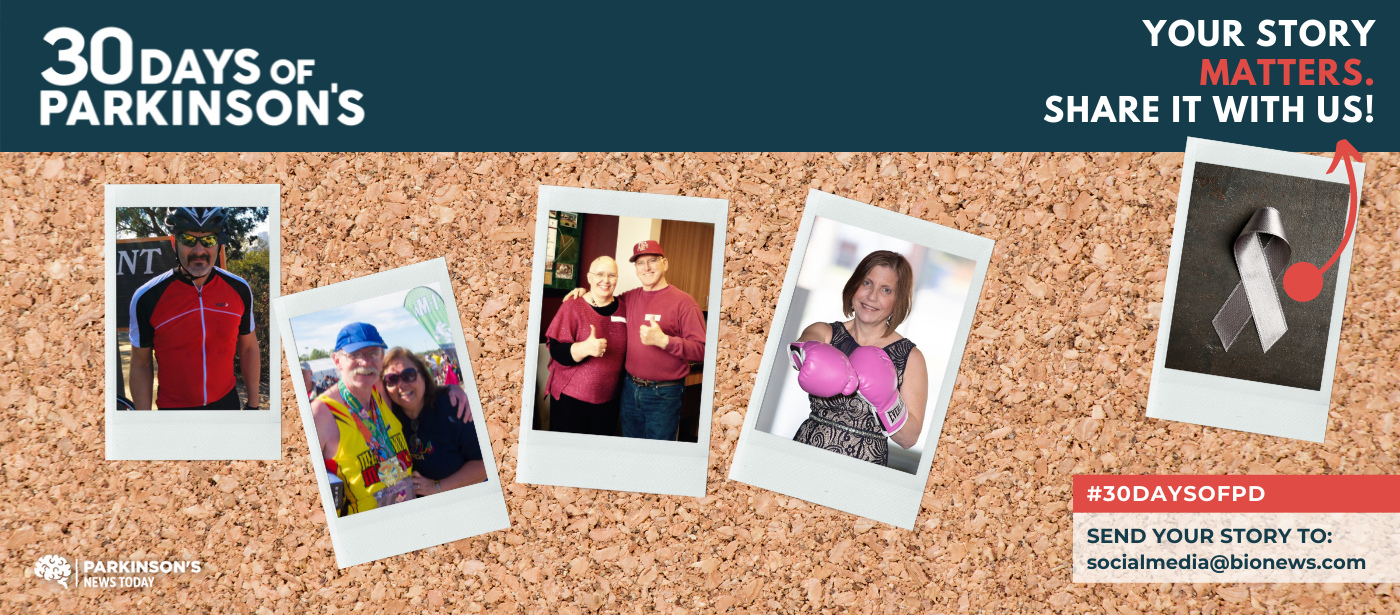 Day 11 of 30
This is Christine Scheer's story:
On my 60th birthday, I received a life-changing phone call: My surgery for deep brain stimulation was scheduled for the following month! I was so happy and terrified that I cried like a baby.
I was diagnosed with Parkinson's disease at 54. For the first couple years, it wasn't terrible. My main symptom was tremors, which seemed to progress pretty slowly — until they didn't!
I was doing everything right: I exercised (shout out to Rock Steady Boxing), watched my diet, kept up to date on the latest treatments, and even retired. The tremors didn't care, though, and by the time I thought it might be time for deep brain stimulation, they were out of control.
I was taking levodopa/carbidopa every two hours, had problems walking, and could hardly hold on to a cup of tea (or a glass of wine). I had nonstop neck pain and zero appetite, and lost 20 pounds. Oh yes, I also moved with turtle-like slowness.
Although my husband was reluctant for me to have brain surgery, we both knew it was the only option left. It wasn't for the faint of heart, but I did well and am happy I had it.
My neurologist offered words of wisdom: She said that after deep brain stimulation surgery, most people forget how bad they were before and start complaining about little things. So that day, I wrote a list of all the reasons I had surgery and the things surgery has resolved. I'm glad I did, because I've referred to that list a few times now.
Some have asked if I'm "cured." Not at all. The Parkinson's devil still lurks beneath the surface, and I fight it daily. I've started exercising again. Two weeks after surgery, I did a 5-kilometer walk for a local charity, and I'm now running three times a week and doing spin classes and weight training twice a week. I hope to start a walking group soon.
I feel lucky every day — for my husband, daughters, and friends, and for the capable surgeon who gave me back my life. Take that, Parkinson's!
Parkinson's News Today's 30 Days of PD campaign will publish one story per day for Parkinson's Disease Awareness Month in April. Follow us on Facebook and Instagram for more stories like this, using the hashtag #30DaysofPD, or read the full series.