30 Days of Parkinson's: Living with Perspective and Hope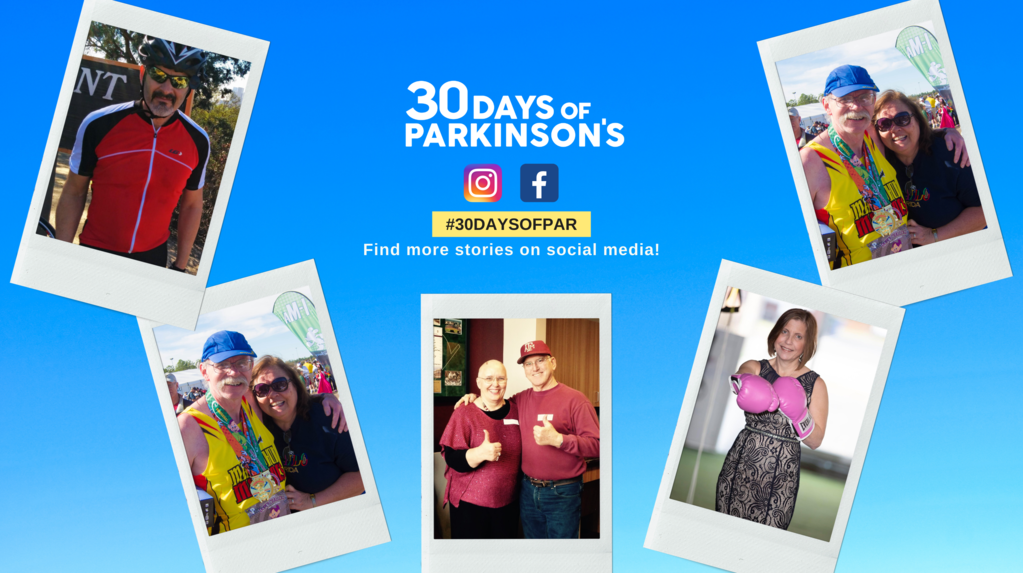 Day 8 of 30
This is Tamara Sutherland's story:
Our Parkinson's story begins three and a half years after my husband, Marcus, and I were married, when he was 52. We thought his fatigue and mild clumsiness were due to working long hours as a landscaper and his inability to sleep.
One day in August, after building a retaining wall that involved 80-pound paver stones, he came home from work with a tremor in his right hand. I wanted to believe it was heat exhaustion, but having trained as a speech therapist, I began to suspect it was something else. 
My husband's doctor ordered some tests then referred us to a neurologist who diagnosed Marcus with Parkinson's disease. I can still remember the combination of relief and sorrow I felt — relief that we had a diagnosis but sad because I knew what lay ahead. 
In our case, Parkinson's progressed quickly in the first two years. My husband was no longer able to work, and I quit my job to become his full-time caregiver. Due to financial limitations, we sold our home and found a smaller place to live. 
After all these things, we can say with assurance that, for us, living with Parkinson's is all about perspective and hope. Being grateful for the good days when his medication is working and for the small group of friends we can rely on when help is needed. Grateful for the volumes of research and the information others have shared about the road they walk as they live with what we call "that horrible, awful, ridiculous disease." Tremor that feels like it's going to break your arm during "off" times? We feel your pain. Dark, shadowy figures floating around your bedroom at night? That's on our list too. Anxiety, depression, and fatigue? Yep.
And yet we have hope. Hope that a cure will be discovered. Hope because we know that in all of these things God is with us, helping us through this messy life that has become ours. Hope because we are not alone in this struggle. And neither are you. 
Parkinson's News Today's 30 Days of Parkinson's campaign will publish one story per day for Parkinson's Awareness Month in April. Follow us on Facebook and Instagram for more stories like this, using the hashtag #30DaysofPAR, or go here to see the full series.