30 Days of Parkinson's: Boxing My Way Through Parkinson's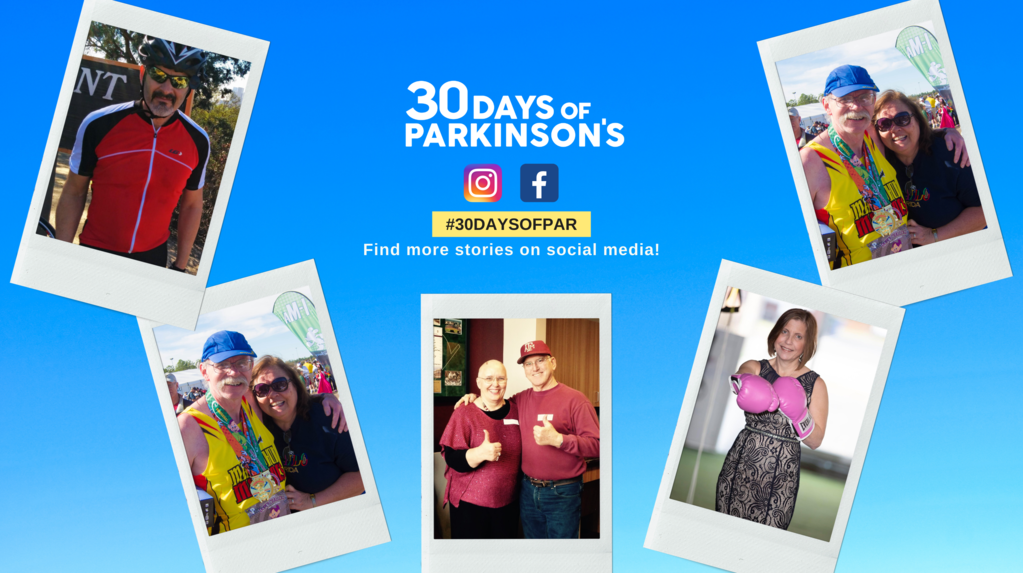 Day 11 of 30
This is Dave Steiner's story:
I was diagnosed with Parkinson's disease in July 2016. I found Rock Steady Boxing York by accident. New to the area, a neighbor recommended Unique Physique, a small, family-owned fitness center and my wife, Gail, went to check it out.
While waiting for paperwork, the word "Parkinson's" popped out at Gail on a display at the center. I joined the program. A former college wrestler, I was familiar with traditional workouts but I have grown to like hitting a heavy bag. The speed bag is my personal favorite. 
I've learned that everyone is different — symptoms are different. I had Parkinson's but no tremors. With the disease, you also don't know what to expect. My buddy Mike sucker-punched me once, and I had no idea it was coming! 
Parkinson's and all it entails is a challenge. Looking back, I realize that I struggled with symptoms I never even knew I had. It affected the last few years of my career. It used to be fun to travel but the fun turned into frustration, especially when I lost my reference point. With Parkinson's, it took more time than I normally needed to plan my route to anticipate any problems. 
A few months ago, I was diagnosed with Lewy Body Dementia. I face it just like I face Parkinson's. My advice: "You can't make it go away but you have to live with it. You manage it with medication and exercise, even if you can't beat it."
Parkinson's News Today's 30 Days of Parkinson's campaign will publish one story per day for Parkinson's Awareness Month in April. Follow us on Facebook and Instagram for more stories like this, using the hashtag #30DaysofPAR, or go here to see the full series.