Being Intentional About Living Well with Parkinson's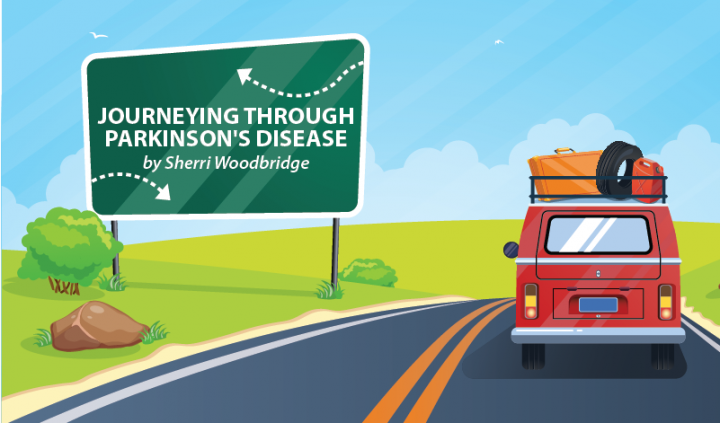 I find I can make lots and lots of lists of lots and lots of goals, but rarely do they amount to anything. Some lists were New Year's resolutions I made in February because I never got around to making a list in time for New Year's. However, on some occasions I did make a list on time, only to forget about it my by mid-January.
If I were to get busy getting my lists accomplished and were serious about attacking those lists of do's and don't's, they would have much to do with Parkinson's disease. Those of us with this crazy disease know that it is an integral part of our lives whether we like it or not. And I can safely speak for us all when I say we don't like it. But even though we might not like it, we must live with it, so we may as well choose to live well. 
Living well with Parkinson's means being intentional about taking care of yourself. To do so, the following areas are important to work on while we are being intentional about living well with this disease. 
If you haven't tried voice exercises yet and tend to speak softly, while you're waiting to sign up, practice singing in the shower  or the car. Sing loud and strong. You also can read aloud. It can be a book you're reading, some writing you're reviewing or editing, the Psalms, poetry, or Dr. Seuss books with all their literary twists and turns.
Maybe you know someone who is shut-in you could read to, which would serve two purposes: You're practicing strengthening your voice while blessing someone else.
Physical exercise is extremely important, as most anyone living with this disease will testify. Are some exercises better than others? Yes — the ones that keep you coming back.
That doesn't necessarily pertain to the exercises themselves, but rather the class in which they are performed. That class can be in a gym where you and others with Parkinson's go to exercise, but experience fellowship, friendship, and camaraderie as a huge side benefit. Benefits like that will keep you wanting to go back. And that is half the battle to exercising: getting there. 
Recently, because of pain I am dealing with, I have taken a month off my boxing classes. But I can still do some exercises at home. To tide me over, I do jumping jacks, pushups, situps, leg raises, fast feet, walking, jumping rope, squats, burpees, and step-ups. I don't do all of these at once, but if you feel macho and buff, go right ahead. Don't forget the walking and bicycling, too!
Equally important as the exercises that help you to live better with Parkinson's are the cognitive and mental exercises you can do, such as word games, solitaire and other card games, books for reading or listening to, and puzzles, including numbers and math puzzles, word puzzles, jigsaw puzzles, and more. It's just as important to exercise your brain as it is your voice or any other part of your body.
I suggest making an exercise list to check off each day. But don't wait until New Year's or some other time to do it. Do it now.
***
Note: Parkinson's News Today is strictly a news and information website about the disease. It does not provide medical advice, diagnosis or treatment. This content is not intended to be a substitute for professional medical advice, diagnosis, or treatment. Always seek the advice of your physician or another qualified health provider with any questions you may have regarding a medical condition. Never disregard professional medical advice or delay in seeking it because of something you have read on this website. The opinions expressed in this column are not those of Parkinson's News Today or its parent company, BioNews Services, and are intended to spark discussion about issues pertaining to Parkinson's disease.