Learning to Live Simply With Parkinson's Disease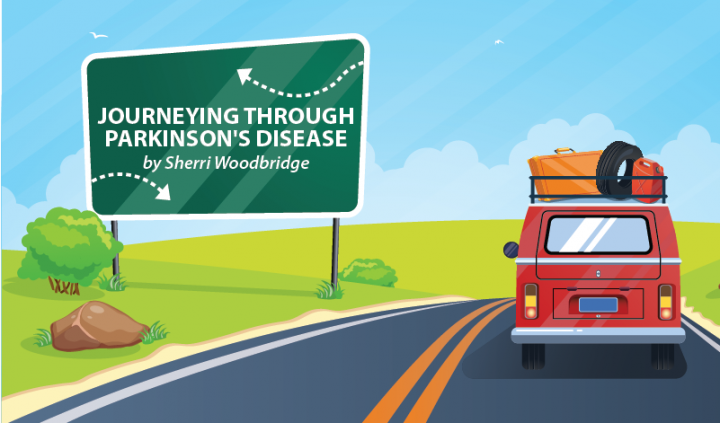 A sign hangs above my desk with only one word on it: "Simplify."
The sign isn't fancy by any means. But it does make me stop to ponder what that small word means to me. And it must have made an impression for me to fork out $3 to buy it. 
It may seem elementary, but somewhere in its simplistic message, a great freedom can be found. This type of freedom whispers to our heavy hearts to let go, to simplify, to take what seems complicated and make it simple. But is that possible with Parkinson's disease?
Parkinson's is complicated, there's no doubt about that. It's a tough illness, as are so many others. Because it's tough, it's important to make our journey with it as simple as possible. We simplify by letting go of things, and sometimes people.
I recently read somewhere (I can't remember where) that Parkinson's is the "big litmus test" of the people meant to stay in our lives. I would add, "And the people we need to let go."
Just as things in our life can drag us down, so can people. Family, friends, acquaintances all have the capacity to hurt us, and unfortunately, they will (and vice versa).
We can start simplifying our lives by forgiving and then letting go. Make a stand for newfound freedom by not allowing the past to rob you of the good days you have left. Clear the clutter from your emotional life and move on.
The places that make you anxious are the places that may need simplification. As our emotional and mental lives become cluttered and need simplifying, so can our material lives. When we leave our homes cluttered and filled with stuff, it can affect us mentally. 
I remember years ago a friend told me her husband "got it." After coming home and finding her in tears after a long day with three little ones, he started cleaning up the kitchen. She asked him what he was doing. 
"When the house is a mess, you're a mess," he responded.
He did get it. Wise man.
As this disease progresses, my memory seems to forget things I wish to remember. So, I make lists to lighten the anxiety I often feel when I forget something.
I have daily and weekly lists. My daily list includes when to take medications, and it makes time for exercise. It has a time slot for reading,  journaling, household duties, and phone calls I need to make. Distraction can be part of the disease, so having even the simplest of lists makes this disease more manageable. 
We can bring simplicity into our lives in many ways, but this about sums it up: Live simply so that you may simply live.
In other words, simplify!
***
Note: Parkinson's News Today is strictly a news and information website about the disease. It does not provide medical advice, diagnosis or treatment. This content is not intended to be a substitute for professional medical advice, diagnosis, or treatment. Always seek the advice of your physician or another qualified health provider with any questions you may have regarding a medical condition. Never disregard professional medical advice or delay in seeking it because of something you have read on this website. The opinions expressed in this column are not those of Parkinson's News Today or its parent company, BioNews Services, and are intended to spark discussion about issues pertaining to Parkinson's disease.