No Matter Your Age, We're in This Together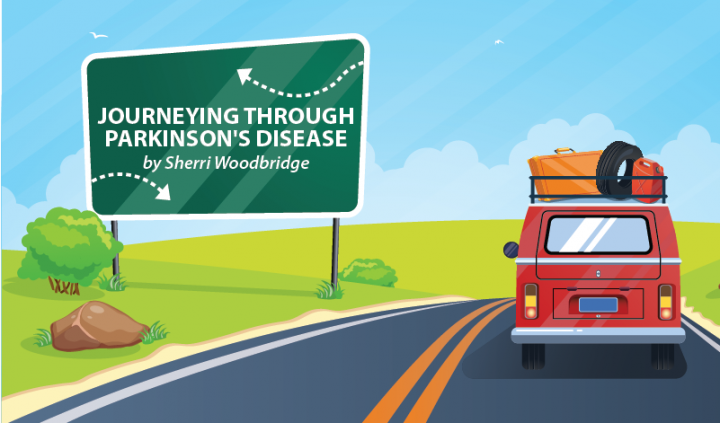 I recently read that Parkinson's disease affects an estimated 1 in 100 people over age 60. When I started my Parkinson's journey, I was in high school.
I didn't know that what was happening to me was something known as Parkinson's disease. I didn't even know what Parkinson's disease was or what it was capable of. I was a young'un in the community, unaware that there were Parkinson's communities, too.
My symptoms were minor at the time, but they existed. Sometimes they were hard to ignore, but ignore them I did. 
I soon had small children to distract me. As they began to grow, so did the number of calendar entries, which led to more distractions. Meanwhile, I continued to ignore my symptoms, but eventually, it became obvious I couldn't ignore them any longer, so I scheduled a doctor's appointment.
I've often thought about the transition from young-onset Parkinson's disease to "normal" Parkinson's. Is there a time of transition, or does one simply slide from one into the other? If diagnosed with young-onset Parkinson's, when does it become "regular" Parkinson's? 
According to the statistic I previously mentioned, what I refer to as "normal" Parkinson's disease occurs at the age of 60 or older. Young-onset Parkinson's is said to occur generally between the ages of 21 and 50. In rare cases, it has been diagnosed at an earlier age than 21.
I have spent the last decade journeying through the years that Parkinson's statistics seem to pay little attention to: 50- to 60-year-olds. But rather than feeling overlooked or left out from the Parkinson's crowd during my 50s, I feel blessed. This is because I discovered early on what was happening inside of me. I learned earlier than most that life, and those with whom we share it, should never be taken for granted. 
Many live as if life will never end. But people with a disease are aware their bodies are giving out. 
It's been said that Parkinson's disease usually progresses more slowly when diagnosed at an earlier age. Being attuned to this fact, I have strived to to get as much out of life as I can. 
My life may not compare to someone else's in terms of activities. I haven't climbed mountains, run marathons, ridden an ostrich, or caught a greased pig as a means to advocate and go all out for Parkinson's awareness. Those weren't the opportunities afforded me, nor do I think they are my purpose in having this disease. We are not all called to do the same things. Some of us climb our mountains, some walk the trails, others swim the seas, and some, like me, write about it.
One of my favorite opportunities in living fully is spending time with my family, especially my grandkids. By seizing the opportunities to care for my little "grands," my energy has come on strong when I needed more of it. I think there is something magical about grandkids that makes magic like that happen.
Whatever your opportunities or choice in how you spend your precious time are, seize every moment. You may be a young-onset person with Parkinson's or a person with "regular" Parkinson's. You may be floating somewhere in the middle, trying to navigate life in your 50s. Wherever you are, keep moving forward, keep pressing on, and don't give up. We're in this together, no matter how old we are.
***
Note: Parkinson's News Today is strictly a news and information website about the disease. It does not provide medical advice, diagnosis or treatment. This content is not intended to be a substitute for professional medical advice, diagnosis, or treatment. Always seek the advice of your physician or another qualified health provider with any questions you may have regarding a medical condition. Never disregard professional medical advice or delay in seeking it because of something you have read on this website. The opinions expressed in this column are not those of Parkinson's News Today or its parent company, BioNews Services, and are intended to spark discussion about issues pertaining to Parkinson's disease.