Two Small Trials Evaluating Focused Ultrasound in Treating Parkinson's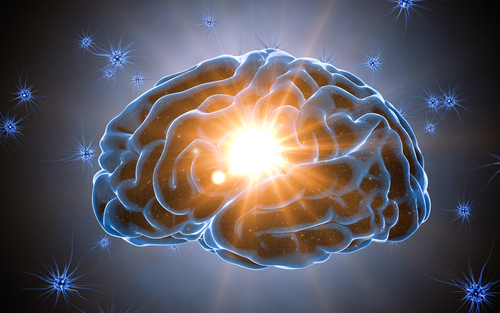 Two small clinical trials are assessing MRI-guided focused ultrasound as a nonsurgical alternative for targeting the striatum — a brain region involved in voluntary movement control — to better treat Parkinson's patients and possibly stop disease progression.
Both trials, in Spain and Canada, are evaluating the safety and effectiveness of MRI-guided focused ultrasound delivered to the striatum using Insightec's Exablate Neuro system.
The study (NCT03608553) underway in Madrid is testing the system, at different frequencies, in temporarily opening this brain region.
In Toronto, researchers are using the opening to deliver a separate treatment directly to the brain. This study (NCT04370665) is currently recruiting up to six patients, ages 35 to 75; information is available here.
A hallmark of Parkinson's disease is the loss of dopamine-producing neurons in the striatum, causing uncontrollable and involuntary muscle movements.
These tremors can be treated with medications, or through a surgical procedure called deep brain stimulation. This procedure involves placing electrodes in specific areas of the brain to deliver electrical signals, generated by a battery-operated neurostimulator, that can control movement.
MR-guided focused ultrasound is a non-invasive technique, able to temporarily disrupt the blood brain barrier (BBB) to allow medications to reach deep brain areas. The BBB is a highly selective membrane that shields the central nervous system — the brain and spinal cord — from general blood circulation to protect it from viruses and other insults blood can carry. However, it can also block medicines needing to target brain cells to treat neurodegenerative diseases like Parkinson's.
The Madrid trial, led by José Obeso, MD, PhD, at its single Centro Integral de Neurociencias site, is investigating the use of MRI-guided focused ultrasound as a way to breach, temporarily, the BBB in the putamen— a part of the striatum also involved in learning and movement control — of Parkinson's patients.
People with mild to moderate Parkinson's disease dementia are first being given a small BBB disruption, then followed for two-weeks to assess safety and whether serious adverse effects, such as brain edema, occur. If found safe, patients then undergo a second and larger breaching of the BBB. To date, this focused ultrasound system seven of the study's enrolled 10 patients
"Focused ultrasound opening of the blood-brain barrier provides a unique opportunity for early intervention to treat neurodegenerative disorders, such as Parkinson's," Obeso said in a press release. "Striatal opening, in particular, could be readily applied to treat Parkinson's patients early in the evolution of the disease. This could be a revolutionary advance."
The Canadian trial, led by Nir Lipsman, MD, PhD, and co-funded by the Focused Ultrasound Foundation, is  evaluating the potential of MRI-guided focused ultrasound to deliver Cerezyme (imiglucerase, by Sanofi-Genzyme) — a man-made version of the beta-glucocerebrosidase enzyme, approved to treat a form of Gaucher disease — directly into the striatum of Parkinson's patients.
Mutations in the glucocerebrosidase (GBA) gene are a known risk factor for Parkinson's. The GBA gene provides the instructions to make beta-glucocerebrosidase, an enzyme responsible for breaking down a fatty substance called glucocerebroside inside small cellular vesicles called lysosomes.
Problems with protein degradation inside lysosomes, particularly alpha-synuclein — which accumulates in dopamine-producing nerve cells — are implicated in Parkinson's development and progression.
Lipsman and his research team are using low-intensity ultrasound to induce a temporary breach of the BBB, followed by three biweekly Cerezyme treatments. Three patients have been treated to date in this study, taking place at the Sunnybrook Health Sciences Centre and the University Health Network, both in Toronto.
"The goal of this trial is to examine the safety of temporarily opening the blood-brain barrier in key motor regions known to be implicated in Parkinson's disease and delivering promising therapeutics directly to these areas of the brain," said Lipsman, who director of Sunnybrook's Harquail Centre for Neuromodulation.
"I hope that by taking part in this clinical trial, I can help make a difference," said Pat Wilson, the first patient treated in the Sunnybrook study. "My father had Parkinson's, and I saw the difficulties he faced. I am living with the challenges of this condition, and I hope that this study can help in finding a treatment to help others with Parkinson's in the future."
Focused ultrasound "has the potential to transform the treatment of Parkinson's disease and other neurodegenerative disorders," said Neal F. Kassell, MD, the foundation's chairman and founder. "These two studies are a critical first step in using focused ultrasound to treat the underlying causes of Parkinson's disease."