Study of Oral UCB0599 Enrolling Patients With Mild Symptoms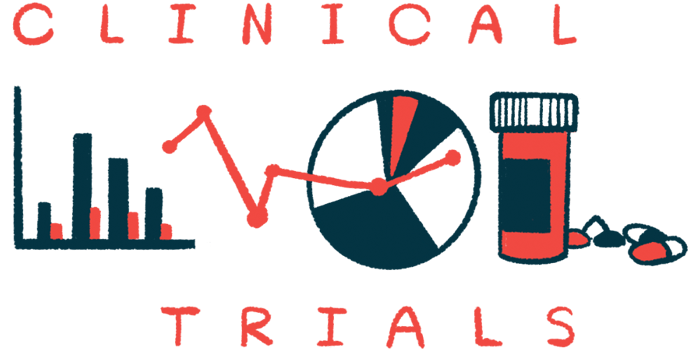 UCB, a global pharmaceutical company, is looking for men and women with early-stage Parkinson's disease who want to take part in a Phase 2 clinical study that will test UCB0599, an investigational small molecule that prevents alpha-synuclein protein from folding into a wrong shape and building up to toxic levels in the brain.
The study, called Orchestra (NCT04658186), will recruit up to 450 patients with Parkinson's from several countries across North America and Europe.
Its aim is to see how safe and well-tolerated UCB0599 is and whether it can slow the disease's progression, the European Parkinson's Disease Association (EPDA) stated in a press release. To do this, UCB0599 will be compared with a placebo.
Those interested in participating can find contacts and locations here or visit the study's website for more information.
The symptoms of Parkinson's occur when alpha-synuclein becomes ill-shaped and starts to build up inside nerve cells (neurons), causing them to malfunction or die. UCB0599 was designed to prevent alpha-synuclein protein from folding into the wrong shape.
The small molecule can breach the blood-brain barrier, a characteristic that allows it to be administered orally and still find its way into the brain's neurons.
A previous Phase 1b clinical study found that UCB0599 was generally well-tolerated in people with mild to moderate symptoms of Parkinson's.
The new study will assess how the disease progresses over a long period of time, and as such can only recruit patients who show mild symptoms of Parkinson's.
To be eligible to enter the study, patients must be 40–75 years old and have been diagnosed with Parkinson's in the last two years. They must experience slowness of movement and muscle rigidity and/or resting tremor, but should not yet be taking any medications to treat these motor symptoms.
At study entry, patients will be randomly assigned to receive treatment with either UCB0599 or a placebo. Both will be given as two oral capsules to be taken together, twice a day every day for 18 months. Patients on UCB0599 will receive either a low or a high dose.
In total, the study could last up to 21 months. During the treatment period, patients will be required to visit the study location several times. They also may have some home visits to limit the number of trips to the study location. Overall, study visits are to check on health and well-being and to undertake the required study tests, such as brain scans and questionnaires.
The main outcome measure (endpoint) is changes in disease progression as measured by the sum of the Movement Disorder Society Unified Parkinson's Disease Rating Scale (MDS-UPDRS) Parts I–III from the study's start to end. This scale assesses both motor and nonmotor symptoms of Parkinson's.
Participants also will have the option to wear a Verily Study Watch, a device that collects data on movement, sleep, pulse rate, and more.
Any data collected will remain anonymous and confidential.