ProMIS Neurosciences Develops Antibodies Targeting Toxic Forms of Alpha-Synuclein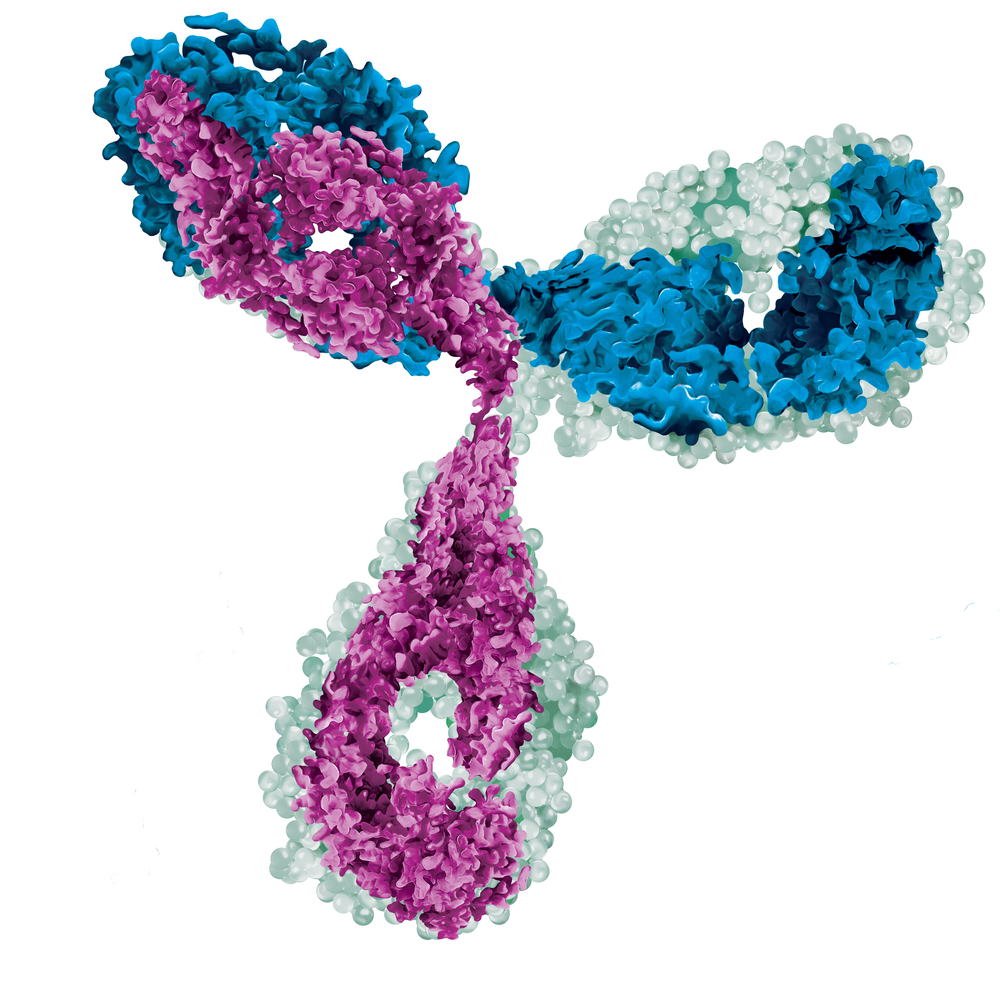 ProMIS Neurosciences has identified several antibody candidates that specifically target the toxic forms of alpha-synuclein, a key component of Lewy bodies that underlie the development of Parkinson's disease.
In vitro (in the lab) studies have shown that ProMIS's antibody candidates for Parkinson's disease have a high specificity for toxic forms of alpha-synuclein without binding to non-toxic essential forms of the protein. Moreover, these antibody candidates prevent the spreading (propagation) of toxic forms of alpha-synuclein.
"In preclinical studies, ProMIS antibody candidates showed a high degree of selectivity for only the toxic forms of alpha-synuclein in a side-by-side comparison with other alpha-synuclein targeting antibodies that are currently in development," James Kupiec, MD, ProMIS chief medical officer, said in a press release.
Alpha-synuclein plays a key role in a healthy brain, regulating the release of synaptic vesicles — "bubbles" — filled with chemical neurotransmitters (chemical messengers). The synapse is the junction between two nerve cells that allows them to communicate. This regulation occurs when alpha-synuclein is in its healthy state, i.e., arranged in a tetramer — four units of the protein wrapped around each other.
In Parkinson's disease, alpha-synuclein's 3D structure is altered (misfolded) promoting its aggregation into clumps and causing the death of dopamine producing-nerve cells. These cells are responsible for releasing the neurotransmitter dopamine, a critical neurotransmitter that regulates brain cell activity and function.
Traditional methods for generating antibodies are unable to specifically target the neurotoxic forms of proteins like alpha- synuclein. ProMIS Neurosciences developed a technology to design candidate antibodies that bind only to the toxic forms of misfolded proteins. That means these antibodies' effectiveness is better and is linked with lower side effects.
"We used our proprietary discovery platform to generate several antibody drug candidates for Parkinson's disease that precisely target only the toxic forms of alpha-synuclein," Kupiec said.
"Selectivity represents the essential feature of a successful antibody therapy, for it is critical that treatment not hinder normal forms of alpha-synuclein that play an important functional role in the brain," he added.
ProMIS Neurosciences' lead antibody candidate, PMN310, being developed as a potential treatment for Alzheimer's disease, was shown to attack only toxic forms of a protein linked to the disease — amyloid beta — and not normal forms. This investigational therapy is expected to enter Phase 1 clinical trials in 2019.