Phase 1 Trial to Explore RDN-929's Safety in Treating Brain Diseases by Protecting Synapses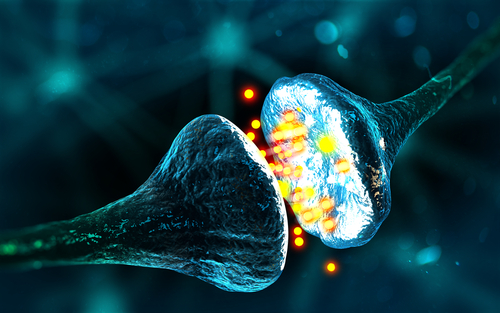 Rodin Therapeutics has started a Phase 1 clinical trial to explore the safety of its synthetic compound, RDN-929, to treat neurodegenerative diseases, including Alzheimer's and Parkinson's, by protecting synapses.
The trial (NCT03668314), is designed to assess the safety, tolerability, pharmacokinetics — how the body affects a medicine — and pharmacodynamics — the interactions between the body and a compound — of single and multiple ascending doses of RDN-929 in approximately 92 healthy adult volunteers.
The study, conducted in the Netherlands, is currently recruiting participants.
"We're thrilled to be in the clinic with our lead compound, which represents a novel approach to treating neurodegenerative diseases such as Alzheimer's," Adam Rosenberg, president and CEO of Rodin, said in a press release.
"This Phase 1 trial is an important milestone for us as we advance an ambitious clinical strategy," Rosenberg said.
The study is divided in three parts. In the first part, researchers will randomly assign 48 adult participants to receive a single administration of one of six ascending doses of RDN-929, or a matched placebo.
Part two will select 12 healthy elderly subjects (ages 55–80) from the first group, who will undergo two crossover treatment periods, separated by a washout period of at least seven days for the medication to clear their system. In the first period, participants will receive a single dose of RDN-929 selected based on data from part one, either while fasting or with food. This will be followed by a second administration of a single dose of RDN-929, with the fasting or food status reversed.
The last part of the trial will explore multiple ascending doses of RDN-929 in up to four groups of eight healthy elderly subjects (at least three of each gender). The doses will be selected by an independent safety review committee, upon an interim safety analysis and approval by the ethics committee.
Researchers here will administrate once daily RDN-929 or placebo for 12 days. Escalation to the next higher dose will be based upon a review of the safety and tolerability data.
RDN-929 is a synthetic compound developed to selectively inhibit the histone deacetylase (HDAC)-CoREST complex. This complex is known to be involved in preventing the expression of certain neuronal genes.   RDN-929 is designed to rebalance neuronal genes' levels, strengthen brain cell communication (synaptic function), and promote the formation of new synapses.
Gene expression is the process by which information in a gene is synthesized to create a working product, like a protein. Synapses are the junctions between two nerve cells that allow them to communicate; synaptic plasticity refers to the ability of synapses to strengthen or weaken over time.
Preclinical data has shown that RDN-929 is both effective and suitable for long-term treatment. Rodin believes that its compound may represent a new way of treating over 100 brain disorders that are characterized by synaptic loss and dysfunction, referred to as synaptopathies.
"We believe that directly targeting and strengthening synapses will lead to meaningful improvements in clinical symptoms, and we are hopeful that this approach can help patients across a broad range of disease severities," Rosenberg stated.
Rodin is also sponsoring an ongoing, non-therapeutic clinical trial (NCT03577262) to explore the performance of a new radioactive tracer, designed to measure synaptic density in the living brain using positron emission tomography (PET) scans.
Data from these two studies will provide useful information to plan future clinical trials of RDN-929 in patients with Alzheimer's, Parkinson's, frontotemporal dementia, and other synaptopathies.