Patent given for new approach to Parkinson's stem cell therapy
Scientist in Denmark working to bring method into clinical trials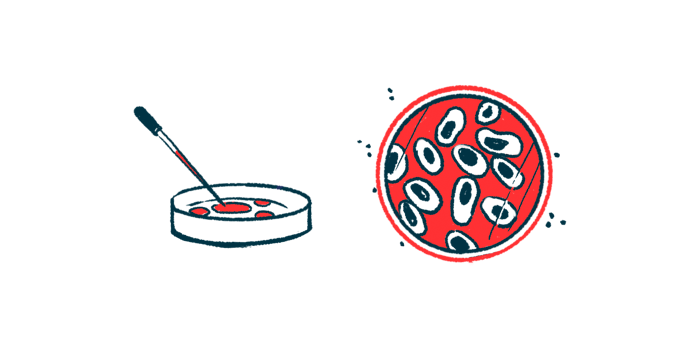 Mark Denham, PhD, a scientist in Denmark, has been awarded a patent that covers a new way of using stem cells to create cell therapies for Parkinson's disease.
Securing the patent, which provides two decades of intellectual property protection for the technology, is a first step toward establishing a spinoff company able to take this treatment approach into clinical trials. As trials are expensive to conduct, Denham is working to identify sources of funds to support such testing.
"The competition in this area is intense, but I am convinced that my method has the potential to revolutionize treatment. Right now, it's all about attracting investors who share our ambition," Denham, who is group leader and an associate professor at the Danish Research Institute of Translational Neuroscience (DANDRITE) at Aarhus University, said in a university press release.
Stem cell therapy for Parkinson's disease favoring dopaminergic neurons
In Parkinson's disease, dopaminergic neurons — brain cells that produce the neurotransmitter dopamine — gradually sicken and die, causing problems with neurologic signaling that gives rise to disease symptoms.
The overarching aim of Denham's approach is to replace a patient's lost dopaminergic neurons. Theoretically, this could help to normalize brain signaling in order to slow, stop, or even reverse the disease's progression.
Stem cells are jack-of-all-trade cells, capable of growing and differentiating into many other types of cells in the body. Many research projects have explored using stem cells to grow new dopaminergic neurons that can be used to replace the ones lost in Parkinson's, with some experimental stem cell therapies now in early clinical trials.
A main challenge with using stem cells to create new dopaminergic neurons, however, is that stem cells, in their natural state, don't normally grow into just one type of cell. Stem cells manipulated in the lab have a tendency to grow into many different cell types, making it difficult to get large numbers of the one specific type of cell that's needed to treat Parkinson's.
Denham's new patent covers a method, developed and refined over 20 years by his team, that helps to guide stem cell growth to avoid the production of unwanted cell types.
"What distinguishes my research from others is that I have developed a method where I can manipulate stem cells with an extremely high degree of precision to develop into only one type of cell. This results in an exceptional quality of the desired cell," Denham said.
"Until now, it has only been possible to develop cells that contain approximately 10% of the desired cells, while with my method I achieve a significantly higher purity," Denham added, noting that ongoing clinical trials use an older and less efficient method to make dopaminergic neurons.
"My goal is to help patients stay off their medication, which requires high purity. So, my next step is to transfer my method to clinical trials," Denham said.