'Parkinson's Science POV,' podcast series by MJFF, wins 2 Signal Awards
Chosen for inaugural 'Listener's Choice' and silver honors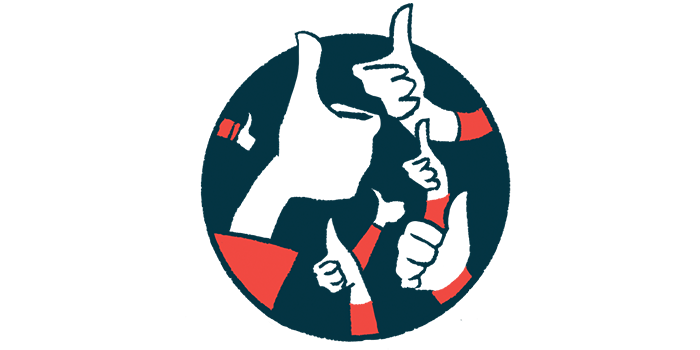 "Parkinson's Science POV," a limited series podcast by The Michael J. Fox Foundation for Parkinson's Research (MJFF), has garnered silver and Listener's Choice honors at the Signal Awards' inaugural program.
The awards, honoring top 2022 podcasts globally, recognized the Parkinson's disease series within its Science & Education category for "Limited Series & Specials."
Signal Academy jurors, a mix of podcast professionals and industry leaders, selected the three-episode series as a silver award winner from among more than 1,700 entries.
The series also came out on top in the "Listener's Choice" category, chosen from among the more than 135,000 votes submitted by podcast listeners worldwide for their favorite shows.
MJFF began offering free and informative podcasts in 2009
"Our goal is to connect people and families with Parkinson's to the critical part they play in eradicating the disease," Holly Teichholtz, MJFF's chief marketing officer, said in a foundation press release.
"The Signal Awards recognition of our podcast's ability to provide accessible, conversational, and practical information on Parkinson's science to our community is a testament to our world-class research team and why we exist as an organization," Teichholtz added.
The series is co-hosted by Brian Fiske, PhD, and Mark Frasier, PhD, the foundation's chief scientific officers, and by  Maggie Kuhl, its vice president of research engagement. It covers the organization's research efforts and considers yet-to-be-answered questions about the progressive neurodegenerative disorder.
In order of their airing, the three podcasts are:
"We hope podcast listeners around the world will tune in to learn more about the heartening progress in Parkinson's drug development and learn about the collective role we play in bringing better treatments and a cure to fruition," Teichholtz said.
"Parkinson's Science POV," a part of MJFF podcast offerings begun in 2009, complements the organization's array of free events, webinars, guides, videos, and online platforms.
Their overarching aim is to apprise the global Parkinson's community of the role each person plays in advancing Parkinson's research, treatments, and policy priorities.
"I'm humbled and proud to be a part of building a platform that recognizes the contributions of podcasts and the incredibly talented humans that make them," Deondric Royster, Signal Awards' managing director, said on the contest winners webpage.
In addition to "Limited Series & Specials," other Signal Awards categories include "Shows," "Branded Shows & Advertising," and "Individual Episodes." Category winners were recognized at the Signal Awards Party in New York City on Jan. 23.
MJFF, reported to be the world's largest nonprofit supporter of Parkinson's research, has invested $1.75 billion in investigations to date.