Impaired Visual Response to Blue Light May Be Linked to Non-Motor Symptoms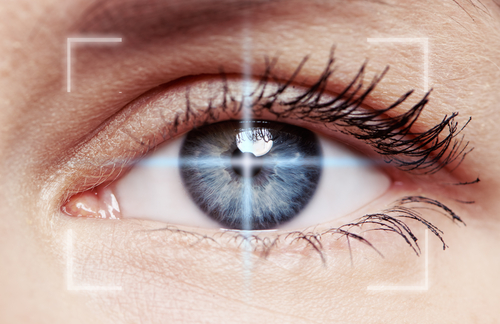 Parkinson's disease is linked to impaired response of eyes to blue light, a finding that may provide new insights into the mechanisms involved in non-motor symptoms of the disease.
The study, "Melanopsin-mediated pupil function is impaired in Parkinson's disease," was published in the journal Scientific Reports.
Parkinson's patients often experience sleep disorders and daytime sleepiness. Although it is still unclear what causes these non-motor symptoms, it is believed it is due partly to deficient dopaminergic signals that characterize the disease and subsequent abnormal visual response.
Impaired visual perception due to changed eye structure, as well as brain matter alterations, have been found in patients in early stages of the disease. Also, routine analysis of the retina — a layer at the back of the eye that is sensitive to light — has been proposed as a diagnostic tool to detect early Parkinson's disease.
To evaluate the role of visual perception in Parkinson's disease, a team of Australian researchers conducted ophthalmological analysis in 17 patients and 12 healthy volunteers. The patients had mild-to-moderate Parkinson's disease and were receiving treatment with a mean levopoda equivalent daily dosage of 597.2 mg.
Although not statistically significant, sleep quality was reduced among Parkinson's patients compared to healthy controls. Evaluation of the optic nerve, which transports visual information to the brain, revealed no significant differences in nerve thickness between the two groups.
The team used a series of light tests to evaluate the retina and overall visual responsiveness. This approach revealed that Parkinson's patients had impaired pupil response (12.96%) to blue light stimulations compared to controls (14.73%).
Blue light response is mediated by melanopsin, a photosensitive protein that can detect these signals and translate them to the brain. This suggests Parkinson's patients have "reduced melanopsin contributions" to control pupil responsiveness.
As expected, both groups had similar responses to red light stimulation, since this particular type of physiological event does not require melanopsin intervention.
The team did not find any correlation between blue light response and patients' sleep quality, severity of clinical symptoms, or optic nerve thickness.
These findings reveal that early-stage Parkinson's patients who have no clinically observable ophthalmic abnormalities have impaired melanopsin activity in response to blue light stimulation. As a result, melanopsin dysfunction can "underpin some of the non-motor symptoms observed in Parkinson's disease," researchers wrote.