Novant Health to Offer MR-guided Focused Ultrasound to Treat Tremors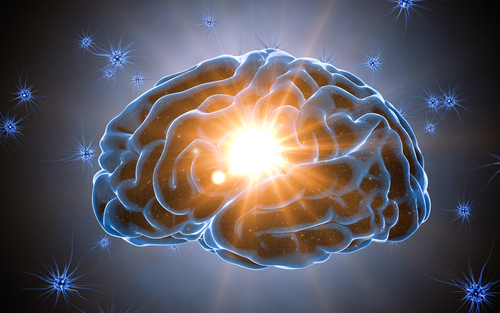 Novant Health announced that it will soon be the first healthcare provider in the Carolinas to offer an incision-free brain "surgery" technique to treat essential tremor and tremors caused by Parkinson's disease.
The technique, called MR-guided focused ultrasound, uses magnetic resonance imaging (MRI) to identify brain tissue responsible for tremor, and high intensity focused ultrasound energy to treat the brain tissue without the need for surgical incision or anesthesia. Importantly, it is reported to do so without damaging nearby brain tissue.
Beginning in September, the Novant Health Mint Hill Medical Center in Charlotte, N.C., will have the technology available, making it the first hospital in the region to do so.
"With MR-guided focused ultrasound, we are able to perform a procedure on the brain — without a scalpel or making a single incision," Eric Deshaies, MD, a neurosurgeon and system physician executive of the Novant Health Neuroscience & Psychiatry Institute, said in a press release. "We are proud to be the only hospital system in this region to offer this innovative solution to treat tremors."
Roughly 70% of people with Parkinson's experience tremors during the initial stages of the disease, causing uncontrollable and involuntary muscle movements.
Traditionally, Parkinsonian tremors are treated with either medications or with a surgical procedure called deep brain stimulation, that involves implanting a device to stimulate targeted regions of the brain with electrical impulses generated by a battery-operated neurostimulator.
As the MR-guided focused ultrasound technique requires no surgical incisions, the treatment is expected to carry a lower risk, and  follow-up appointments that can take place virtually.
"Because there are no surgical incisions to check after this procedure, in-person appointments are not necessary, making this treatment option ideal for patients who have to travel to Charlotte for this procedure," said Saad Ehtisham, president of the Novant Health greater Charlotte market.
This technique has been used to treat benign and cancerous tumors, and is in use elsewhere in the U.S. to treat essential tremor and Parkinson's-associated tremors, including at hospitals in Colorado and Pennsylvania.
According to the Cleveland Clinic, which also uses MR-guided focused ultrasound, patients report a more than 50% improvement in tremor about three months after the procedure.
To bring the MR-guided focused ultrasound technology to the Charlotte hospital, Novant partnered with INSIGHTEC, a global medical technology company.
This treatment approach will be led by a team of Novant neurologists and neurosurgeons.
"Our team is very excited to bring this technology to the region and to open up access to potentially life-changing treatment that until now has required long wait times and significant travel for patients in the Carolinas," said Charles Munyon, MD, head of functional and restorative surgery for Novant Health and a member of the ultrasound team.
"Many tremor patients have suffered for years or even decades with this debilitating and progressive condition and helping them regain the ability to dress and feed themselves, or just live a more active and independent lifestyle, is extremely rewarding," he added.