New LRRK2 Gene Mutations Linked With Familial Parkinson′s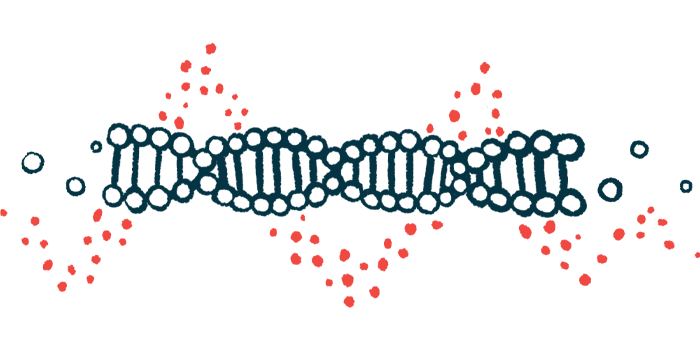 Two new mutations in the LRRK2 gene have been identified as likely causes of familial Parkinson's disease, a study reports.
Further studies on these potential "disease-causing variants should help us to better understand how LRRK2 dysfunction causes [Parkinson's disease]," the researchers wrote.
The study "Functional Analyses of Two Novel LRRK2 Pathogenic Variants in Familial Parkinson′s Disease" was published in the journal Movement Disorders.
Mutations in the the LRRK2 gene are among the most common genetic causes of sporadic and familial cases of Parkinson's disease.
However, while more than 80 LRRK2 gene mutations have been linked with Parkinson's, only seven have been deemed pathogenic, meaning they are capable of causing the disease. These are believed to result in the excessive activation of the LRRK2 gene, which provides instructions for making a kinase, a type of protein that regulates the function of many others.
A team led by researchers at the University of Lille, France, identified two novel LRRK2 mutations among individuals of two families screened for genetic causes of Parkinson's.
Each mutation occurred in a particular exon, the section within a gene that has the information to generate proteins. In the first family, the mutation (c.689A>G) occurred in exon 6; in the second family the mutation (c.4318G>C) occurred in exon 31. Each mutation gave rise to a variant of the LRRK2 protein, called H230R and A1440P.
Researchers introduced each variant into cells grown in the lab to assess how the mutation affected the protein's function. As controls, they also introduced the normal (wild-type) and two additional, known disease-causing variants:  G2019S and R1441G.
The results showed that compared to the wild-type protein, the two new variants had increased kinase activity, which was measured by their ability to change (phosphorylate) a target protein called RAB10. This capacity was similar to that of the G2019S and R1441G variants.
When using a highly selective LRRK2 kinase inhibitor, the team found this was able to inhibit H230R and A1440P's capacity to phosphorylate RAB10, to levels compared to those seen in wild-type LRRK2.
Overall, "we have identified two novel LRRK2 variants, H230R and A1440P, which segregate with the disease in large  [Parkinson's disease] families," the researchers wrote, noting that more studies are needed to explore these findings.