MJFF Awards 2 Bachmann-Strauss Fellowships in Dystonia Research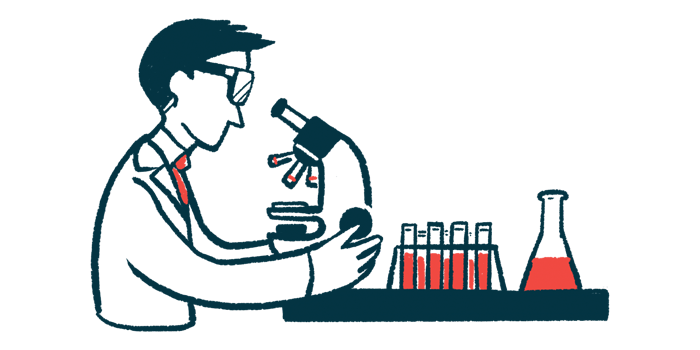 A new training program, the Bachmann-Strauss Fellowship in Dystonia Research aims to grow the number of researchers focused on the movement disorder known as dystonia.
Launched by the Michael J. Fox Foundation for Parkinson's Research (MJFF), the fellowship will support specialized training for those dedicated to investigating the causes of and contributors to dystonia, which can be a symptom of Parkinson's disease as well as a disorder in its own right.
"This fellowship program has the ability to benefit not only people and families living with dystonia, but also the millions living with Parkinson's and other movement disorders," Deborah W. Brooks, MJFF co-founder and CEO, said in a press release.
"We need the brightest minds in research to help move scientific breakthroughs forward from the lab to the clinic," Brooks added.
Dystonia, or abnormal muscle tone, is characterized by involuntary repetitive twisting and sustained muscle contractions that can cause painful postures. It is estimated that more than 30% of those with Parkinson's can experience dystonia as a symptom or as a side effect when levodopa — a dopamine precursor used to treat Parkinson's — wears off.
MJFF has long supported studies and the development of therapies that would ease dystonia in Parkinson's patients. It formed a research alliance with the Bachmann-Strauss Dystonia & Parkinson Foundation in 2014, establishing the Bachmann-Strauss Prize for Excellence in Dystonia Research. Between 2015 to 2020 the prize was awarded annually to a researcher for profound contributions to dystonia research.
Through this new fellowship program, the MJFF hopes to attract interest into this field of research, as well as to connect more families affected by dystonia to available resources.
The Bachmann-Strauss Fellowship program, supported by a gift from MJFF board member Bonnie Strauss and her husband, Tom Strauss, has awarded its first two, two-year research fellows. Both awards — to scientists at the University of Lübeck in Germany and Yale University in Connecticut — were selected by a review committee composed of MJFF staff and external scientific advisors.
Lara Mariah Lange, MD, at the University of Lübeck began her fellowship in 2021. Lange is being mentored by Christine Klein, MD.
Els Kuiper, MSc, at Yale University will begin with the fellowship this year and be mentored by Christian Schlieker, PhD.
"The remarkable scientists chosen as the first fellows of the Bachmann-Strauss Fellowship in Dystonia Research represent the future of research in dystonia and movement disorders, and I am exceptionally proud to be supporting this initiative, which will impact patients today and those living with the disease tomorrow," Bonnie Strauss said.
"With The Michael J. Fox Foundation's leadership, this program is set to make astonishing scientific achievements in the field of dystonia," Strauss added.
Nearly 500,000 people are affected by dystonia in North America — dystonia is estimated to be the third most common movement disorder in the world — yet, it often goes undiagnosed and untreated, the MJFF reported in its release.