Activa Patient Programmer for DBS Therapy Available in US, Medtronic Announces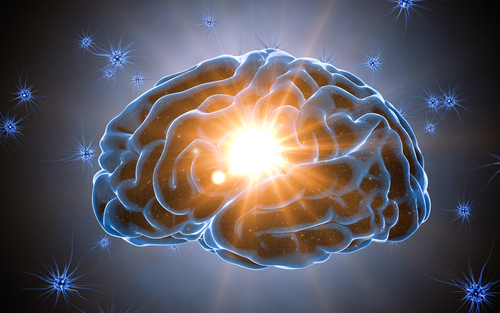 Medtronic, a medical technology company, announced that its Activa patient programmer technology for deep brain stimulation (DBS) therapy is now available to U.S. patients with Parkinson's disease (PD) and other movement disorders.
The new programmer, approved by the FDA in July, is used with a customized Samsung mobile device to help patients more easily use DBS treatment and in a home setting. The Ireland-based company said that more than 150,000 people have been implanted with its DBS devices globally to manage disease symptoms, particularly those of Parkinson's, since 1997.
"It is important for patients to have access to advanced technology for user-friendly therapy management at home," said Sandeep Thakkar, DO, neurologist and movement disorder specialist at Hoag's Pickup Family Neurosciences Institute, in a press release.
"The new Medtronic DBS Activa Patient Programmer device is an innovative tool that combines familiar consumer technology with medical devices, which facilitates better control for patients in an easier, more accessible way," Thakkar said.
DBS is a surgical treatment option for people in advanced stages of Parkinson's, whose movement problems are not being helped by medications. During surgery, one or more wires are inserted deeply into the brain to reach affected areas. These wires are subsequently connected to a pacemaker-like implantable pulse generator that is typically positioned just under the patient's skin, in the upper thoracic region.
Able to share patient data directly with clinicians, the Patient programmer includes a programmer handset and communicator. When patients wish to modify prescribed therapy settings, check the battery, or activate or deactivate therapy, they hold the communicator above the implanted device and use the programmer to make adjustments.
Clinicians also have the ability to define settings and work with patients to adjust DBS therapy settings when using the therapy away from the clinic.
The system is managed on a Samsung Galaxy Tab S2 tablet with a customized user interface and five-inch touchscreen, and uses Samsung's security technology to help protect both the device and patient.
Taher Behbehani, head of the Mobile B2B Division, Samsung Electronics America, said the user-friendly therapy marries safety with data control. Medtronic has partnered with Samsung since 2013, expanding into neuromodulation two years later.
"It's through our open yet secure mobility platform that we can offer this level of customization on our market-leading devices," he said.
"Medtronic has been the leader in DBS therapy for over 25 years. This launch continues to serve as further evidence of our dedication to our DBS patients," said Mike Daly, vice president and general manager of the Brain Modulation business, which is part of Medtronic. "With this device, patients gain confidence, as they are able to discreetly manage their DBS therapy no matter where they are."