Lightweight gloves reported to ease tremor due to Parkinson's
Scientists in Thailand further refining 5th-generation prototype for ease of use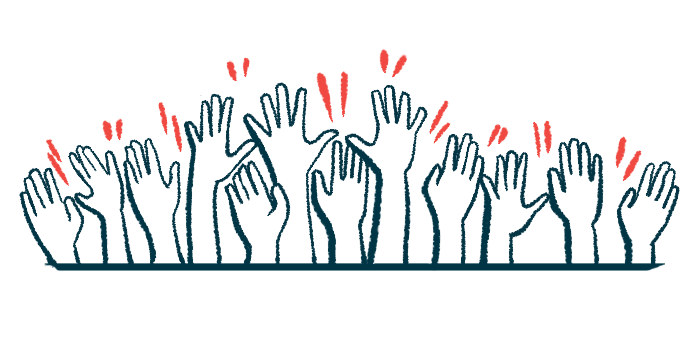 Scientists in Thailand have developed lightweight gloves that help to lessen the tremors affecting daily life for people with Parkinson's disease.
The gloves currently are available at King Chulalongkorn Memorial Hospital in Bangkok, but the researchers plan to partner with entrepreneurs to further refine the devices. One goal is to make them "smaller and better looking," Onanong Phokaewvarangkul, MD, PhD, who helped lead the team in designing these fifth-generation gloves, said in a Chulalongkorn University press release.
Tremors are one of the hallmark motor symptoms of Parkinson's, affecting the vast majority of patients. Disease medications and surgical treatments can help to control tremor, but they aren't always fully effective and come with side effects and other risks.
Gloves work to detect and counter tremor in Parkinson's patients
Chulalongkorn University scientists, led by professors Roongroj Bhidayasiri, MD, and Onanong, set out to create wearable gloves that can help ease tremors in people with Parkinson's.
These gloves are equipped with accelerometers and gyroscopes that can detect the characteristic shaking motions that are indicative of Parkinson's tremors. When a tremor is detected, a Bluetooth signal is sent to a battery-powered stimulator that applies a gentle electrical current to the muscles of the hands, helping to counteract tremor. Their electrical setup has been established as safe for use by patients, according to the researchers.
"The tremor-reducing Parkinson's gloves are the first medical device that can help reduce tremors in the hands of [Parkinson's] patients through automatic electric stimulation of the hand muscles. We hope this will help reduce the tremors for the patients without having to increase the dosage of their medication unnecessarily and reduce the risk of brain surgery," Onanong said.
These scientists have been working to develop the gloves since 2014. Initial prototypes were large and bulky, but the fifth generation is lightweight and easier to wear, reportedly looking like a strap around the palm.
Future team plans are for gloves that "won't look like a medical device, but more like an accessory or part of the outfit. Still, they will retain the efficiency in reducing tremors, the stability of electrical current, and the ease of data upload. More development will include detection and reduction of tremors in other parts of the body, such as the legs, as well as tremors stemming from other diseases," Onanong said.
In addition to helping control tremors, the gloves can connect to patients' mobile phones to provide real-time monitoring of tremors, data that can be used by patients and clinicians.
"The patient needs to always wear the glove to stimulate the hand muscles with electric current. If the device is turned off, the tremors will return," Onanong noted.
Device expected to cost considerably less than other tremor approaches
Scientists expect the cost of producing the gloves to be low, especially compared with the costs of medication or surgery. Currently, production costs for a glove set is approximately 30,000 to 40,000 baht, or about $1,000.
So far, more than 50 people with Parkinson's have used the devices at King Chulalongkorn Memorial Hospital, and the scientists are hoping to make them more widely available for Parkinson's patients and others with disorders that cause tremor. Individuals wishing to test the gloves at the Bangkok hospital can reach out to Panthira Kuwattanasuchati at [email protected].
"The team would like to show our gratitude for the continuous support in the research from many organizations, which has made the development of the tremor-reducing Parkinson's gloves possible," Onanong said. "We have received funding from Chulalongkorn University, the government, and the private sector, as well as other benefactors who donated money to sponsor the development of this device for patients, giving them more access to the treatment with these gloves."