Leukemia Treatment Tasigna Improves Brain Dopamine Use In Parkinson's Patients, Trial Finds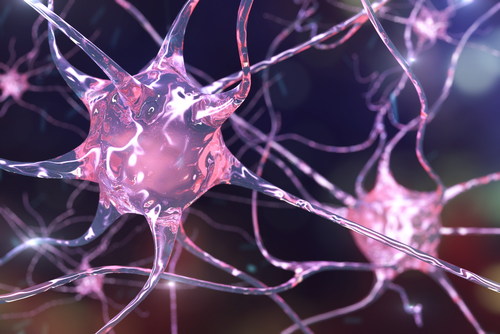 Treatment with a single dose of the leukemia therapy Tasigna (nilotinib) improves the brain's ability to use dopamine in people with Parkinson's by reducing inflammation and levels of toxic alpha-synuclein, according to Phase 2 trial results.
The research, "Pharmacokinetics and pharmacodynamics of a single dose Nilotinib in individuals with Parkinson's disease," was published in the journal Pharmacology Research & Perspectives.
Previous studies by the team at Georgetown University Medical Center showed that a low dose of Novartis' Tasigna is able to reach the brain, ease inflammation and degrade misfolded alpha-synuclein — the main component of Parkinson's characteristic Lewy bodies — in animal models of neurodegenerative disease. Tasigna also increased levels of dopamine — the neurotransmitter found at reduced levels in this disease — and improved motor and cognitive function.
A pilot study in 12 individuals with Parkinson's disease dementia and dementia with Lewy bodies suggested that this therapy could effectively treat Parkinson's motor and non-motor symptoms, while also increasing dopamine metabolism — its use in the brain — and lowering alpha‐synuclein levels.
The scientists now studied the pharmacological profile of Tasigna in patients with Parkinson's. The study, part of a Phase 2 trial (NCT02954978), included 75 participants, randomized into five groups of 15, who received either placebo or one of four doses of Tasigna — 150 mg, 200 mg, 300 mg, or 400 mg.
At one, two, three, and four hours after treatment, researchers measured Tasigna's levels in the blood and cerebrospinal fluid (CSF, the liquid surrounding the brain and spinal cord). They also measured DOPAC and homovanillic acid (HVA) — both byproducts of dopamine metabolism — oligomers (small bits of alpha-synuclein), and the TREM-2 protein, an indicator of neuroinflammation. Levels of alpha-synuclein oligomers are typically increased and are potentially toxic in Parkinson's disease.
The findings revealed that the ability of Tasigna to enter the brain was independent of the dose used. However, the optimal dose to increase the levels of DOPAC and HVA compared to placebo, thereby dopamine use, was 200 mg.
"This is exciting because this kind of potential treatment for Parkinson's could increase use of a patient's own dopamine instead of using or periodically increasing drugs that mimic dopamine," Charbel Moussa, PhD, the study's senior author, said in a press release.
The same 200 mg dose significantly increased the CSF level of TREM-2. The lowest dose (150 mg) induced a significant decrease in plasma levels of alpha-synuclein at two hours of treatment, while the 200 mg and 400 mg doses reduced the ratio of oligomers to total alpha‐synuclein in the CSF.
"This suggests an elevated beneficial immune activity that targets misfolded alpha-synuclein for destruction," said Moussa, also the scientific and clinical research director of the Translational Neurotherapeutics Program at Georgetown.
"Taken together, 200 mg Nilotinib appears to be an optimal single dose that concurrently reduces inflammation and engages surrogate disease biomarkers, including dopamine metabolism and alpha‐synuclein," researchers stated.
Overall, the effects of Tasigna in the brain are "unprecedented for any drug now used to treat Parkinson's," Moussa said.
The scientists said that the effects seen at lower but not higher doses may be due to Tasigna having multiple targets, which may cause lower specificity if too much of the therapy is used.
Moussa said alpha-synuclein helps release dopamine from the tiny vesicles containing this neurotransmitter. However, in Parkinson's, the increasing production of misfolded alpha-synuclein impairs dopamine breakdown.
In preclinical studies, Tasigna improved dopamine release by triggering brain cells to attack the misfolded protein, which could help explain the increase in TREM-2 and dopamine breakdown in the CSF of patients, Moussa noted.
Fernando Pagan, MD, the trial's principal investigator, agreed that Tasigna appears to lessen toxic alpha-synuclein and brain inflammation, while preserving dopamine and dopamine-producing nerve cells.
"Whether or not, or how much, the drug demonstrates improved clinical outcomes will be determined when the [Phase 2] clinical trial results are in," Pagan said.